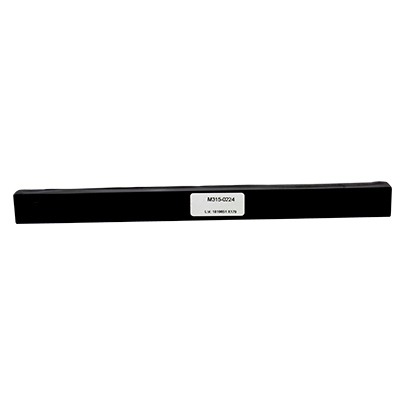 Mohawk Individual E-Z Flow Burn-In Stick
Produce the burn-in repairs you have always wanted using the E-Z Flow™ Burn-In Sticks. • Excellent melt and flow characteristics • Exceptional clarity of transparents • Resists swelling and shrinking from topcoats • Clean, consistent colors, level easily with no cup-out.
⚠WARNING: Cancer Harm – www.P65Warnings.ca.gov. Applies to these product(s).
To get more technical information regarding these products see Technical Data Sheet.
To see a color chart regarding these 63 Mohawk E-Z Flow Burn-In Stick products see Stain Chart.
Description

Color

Product #

Price

Quantity

Action

Mohawk E-Z Flow Burn-In Stick-Water Clear Transparent (1,3,4)

Color

Water Clear Transparent (1,3,4)

M315-0001

Call for Price

Mohawk E-Z Flow Burn-In Stick-Medium Transparent Amber (1,3)

Color

Light Transparent Amber (1,3)

M315-0007

Call for Price

Mohawk E-Z Flow Burn-In Stick-Dark Transparent Amber (1,3)

Color

Dark Transparent Amber (1,3)

M315-0008

Call for Price

Mohawk E-Z Flow Burn-In Stick-Light Transparent Amber (1,3)

Color

Light Transparent Amber (1,3)

M315-0009

Call for Price

Mohawk E-Z Flow Burn-In Stick-Transparent Walnut (2,3)

Color

Transparent Walnut (2,3)

M315-0075

Call for Price

Mohawk E-Z Flow Burn-In Stick-Medium Tan (1,3)

Color

Medium Tan (1,3)

M315-0079

Call for Price

Mohawk E-Z Flow Burn-In Stick-Natural Transparent (1,3)

Color

Natural Transparent (1,3)

M315-0100

Call for Price

Mohawk E-Z Flow Burn-In Stick-Red Mahogany (1,3,4,5)

Color

Red Mahogany (1,3,4,5)

M315-0105

Call for Price

Mohawk E-Z Flow Burn-In Stick-Deep Mahogany (1,3)

Color

Deep Mahogany (1,3)

M315-0115

Call for Price

Mohawk E-Z Flow Burn-In Stick-Transparent Honey (1,3,4)

Color

Transparent Honey (1,3,4)

M315-0141

Call for Price

Mohawk E-Z Flow Burn-In Stick-White (1,3,4)

Color

White (1,3,4)

M315-0202

Call for Price

Mohawk E-Z Flow Burn-In Stick-Medium Walnut (2,3,5)

Color

Medium Walnut (2,3,5)

M315-0205

Call for Price

Mohawk E-Z Flow Burn-In Stick-Light Walnut (1,3,5)

Color

Light Walnut (1,3,5)

M315-0206

Call for Price

Mohawk E-Z Flow Burn-In Stick-Medium Brown Walnut (2,3)

Color

Medium Brown Walnut (2,3)

M315-0207

Call for Price

Mohawk E-Z Flow Burn-In Stick-Extra Dark Walnut (1,3,5)

Color

Extra Dark Walnut (1,3,5)

M315-0209

Call for Price

Mohawk E-Z Flow Burn-In Stick-Blonde (2,3)

Color

Blonde (2,3)

M315-0222

Call for Price

Mohawk E-Z Flow Burn-In Stick-Black (1,3,4)

Color

Black (1,3,4)

M315-0224

Call for Price

Mohawk E-Z Flow Burn-In Stick-Sheraton Mahogany (1,3)

Color

Sheraton Mahogany (1,3)

M315-0226

Call for Price

Mohawk E-Z Flow Burn-In Stick-Dark Red Mahogany (1,3)

Color

Dark Red Mahogany (1,3)

M315-0227

Call for Price

Mohawk E-Z Flow Burn-In Stick-Brown Mahogany (2,3)

Color

Brown Mahogany (2,3)

M315-0229

Call for Price

Mohawk E-Z Flow Burn-In Stick-Colonial Maple (2,3,5)

Color

Colonial Maple (2,3,5)

M315-0240

Call for Price

Mohawk E-Z Flow Burn-In Stick-Red/Orange Mahogany (1,3)

Color

Red/Orange Mahogany (1,3)

M315-0246

Call for Price

Mohawk E-Z Flow Burn-In Stick-Dark Maple (2,3)

Color

Dark Maple (2,3)

M315-0256

Call for Price

Mohawk E-Z Flow Burn-In Stick-Biscayne Red (1,3)

Color

Biscayne Red (1,3)

M315-0285

Call for Price

Mohawk E-Z Flow Burn-In Stick-New Fontana (2,3)

Color

New Fontana (2,3)

M315-0300

Call for Price

Mohawk E-Z Flow Burn-In Stick-American Green (1,3)

Color

American Green (1,3)

M315-0314

Call for Price

Mohawk E-Z Flow Burn-In Stick-Pickle Frost (1,3)

Color

Pickle Frost (1,3)

M315-0331

Call for Price

Mohawk E-Z Flow Burn-In Stick-Golden Oak (1,3,4)

Color

Golden Oak (1,3,4)

M315-0337

Call for Price

Mohawk E-Z Flow Burn-In Stick-Nutmeg Tan (1,3)

Color

Nutmeg Tan (1,3)

M315-0338

Call for Price

Mohawk E-Z Flow Burn-In Stick-Light Almond (2,3)

Color

Light Almond (2,3)

M315-0339

Call for Price

Mohawk E-Z Flow Burn-In Stick-Off White / Seafoam (2,3,4)

Color

Off White / Seafoam (2,3,4)

M315-0340

Call for Price

Mohawk E-Z Flow Burn-In Stick-Medium Red Oak (2,3)

Color

Medium Red Oak (2,3)

M315-0342

Call for Price

Mohawk E-Z Flow Burn-In Stick-Dark Blue Grey (2,3)

Color

Dark Blue Grey (2,3)

M315-0343

Call for Price

Mohawk E-Z Flow Burn-In Stick-Honey Oak (2,3)

Color

Honey Oak (2,3)

M315-0344

Call for Price

Mohawk E-Z Flow Burn-In Stick-Dark Transparent (2,3)

Color

Dark Transparent (2,3)

M315-0345

Call for Price

Mohawk E-Z Flow Burn-In Stick-Walnut (1,3,5)

Color

Walnut (1,3,5)

M315-0359

Call for Price

Mohawk E-Z Flow Burn-In Stick-Carmel Umber (2,3,4)

Color

Carmel Umber (2,3,4)

M315-0366

Call for Price

Mohawk E-Z Flow Burn-In Stick-Dark Transparent Walnut (2,3,5)

Color

Dark Transparent Walnut (2,3,5)

M315-0367

Call for Price

Mohawk E-Z Flow Burn-In Stick-Dark Burnt Umber (2,3)

Color

Dark Burnt Umber (2,3)

M315-0368

Call for Price

Mohawk E-Z Flow Burn-In Stick-American Brown Walnut (2,3)

Color

American Brown Walnut (2,3)

M315-0369

Call for Price

Mohawk E-Z Flow Burn-In Stick-Dark Salem Maple (2,3,5)

Color

Dark Salem Maple (2,3,5)

M315-0370

Call for Price

Mohawk E-Z Flow Burn-In Stick-Radio Walnut (2,3,5)

Color

Radio Walnut (2,3,5)

M315-0371

Call for Price

Mohawk E-Z Flow Burn-In Stick-Light Brown Fruitwood (2,3)

Color

Light Brown Fruitwood (2,3)

M315-0372

Call for Price

Mohawk E-Z Flow Burn-In Stick-Light Salem Maple (2,3,5)

Color

Light Salem Maple (2,3,5)

M315-0373

Call for Price

Mohawk E-Z Flow Burn-In Stick-Cordovan Mahogany (2,3)

Color

Cordovan Mahogany (2,3)

M315-0385

Call for Price

Mohawk E-Z Flow Burn-In Stick-Dark Cherry (1,3)

Color

Dark Cherry (1,3)

M315-0390

Call for Price

Mohawk E-Z Flow Burn-In Stick-Almond (1,3)

Color

Almond (1,3)

M315-0401

Call for Price

Mohawk E-Z Flow Burn-In Stick-Champagne (2,3)

Color

Champagne (2,3)

M315-0402

Call for Price

Mohawk E-Z Flow Burn-In Stick-Salem Maple (2,3,5)

Color

Salem Maple (2,3,5)

M315-0406

Call for Price

Mohawk E-Z Flow Burn-In Stick-Cherry (2,3,4)

Color

Cherry (2,3,4)

M315-0408

Call for Price

Mohawk E-Z Flow Burn-In Stick-Light Golden Oak (1,3)

Color

Light Golden Oak (1,3)

M315-0415

Call for Price

Mohawk E-Z Flow Burn-In Stick-Van Dyke Brown (1,3,4)

Color

Van Dyke Brown (1,3,4)

M315-1478

Call for Price

Mohawk E-Z Flow Burn-In Stick-White Provincial (2,3)

Color

White Provincial (2,3)

M315-1506

Call for Price

Mohawk E-Z Flow Burn-In Stick-Pine (1,3)

Color

Pine (1,3)

M315-1516

Call for Price

Mohawk E-Z Flow Burn-In Stick-Statesman Oak (2,3)

Color

Statesman Oak (2,3)

M315-1522

Call for Price

Mohawk E-Z Flow Burn-In Stick-Medium Oak (2,3,4)

Color

Medium Oak (2,3,4)

M315-2052

Call for Price

Mohawk E-Z Flow Burn-In Stick-Dark Oak (1,3,4)

Color

Dark Oak (1,3,4)

M315-7020

Call for Price

Mohawk E-Z Flow Burn-In Stick-Brown Cherry (1,3)

Color

Brown Cherry (1,3)

M315-8359

Call for Price

Mohawk E-Z Flow Burn-In Stick-Medium Brown Maple (2,3,5)

Color

Medium Brown Maple (2,3,5)

M315-8374

Call for Price

Mohawk E-Z Flow Burn-In Stick-Light Fruitwood (1,3)

Color

Light Fruitwood (1,3)

M315-L404

Call for Price
Metallics
Description

Color

Product #

Price

Quantity

Action

Description

Mohawk E-Z Flow Burn-In Stick-Silver

Color

Silver

Product #

M315-4000

Price

Call for Price

Description

Mohawk E-Z Flow Burn-In Stick-Rich Gold

Color

Rich Gold

Product #

M315-4001

Price

Call for Price

Description

Mohawk E-Z Flow Burn-In Stick-Rich Pale Gold

Color

Rich Pale Gold

Product #

M315-4002

Price

Call for Price
2" LENGTH
Description

Color

Product #

Price

Quantity

Action

Description

Mohawk E-Z Flow Burn-In Stick-30 Assortment #1 (1)

Color

30 Assortment #1 (1)

Product #

M316-3000

Price

Call for Price

Description

Mohawk E-Z Flow Burn-In Stick-30 Assortment #2 (2)

Color

30 Assortment #2 (2)

Product #

M316-3001

Price

Call for Price

Description

Mohawk E-Z Flow Burn-In Stick-60 Assortment (3)

Color

60 Assortment (3)

Product #

M316-6000

Price

Call for Price