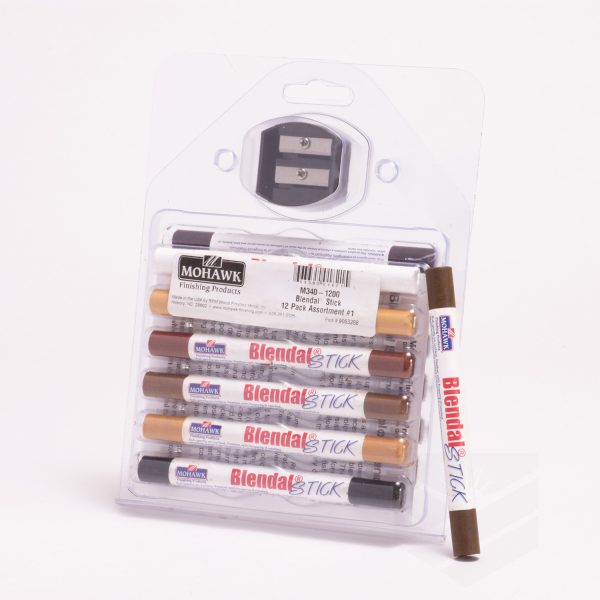 Mohawk Blendal Sticks 12 Packs
Mohawk Blendal® Sticks are used to add or alter color when repairing and touching up wood. This product allows quick color replacement on raw or finished edges and flat surfaces. You can easily blend the colors to accomplish a perfect match. Sharpener included in each assortment. Custom color matching is available.
⚠WARNING: Cancer and Reproductive Harm – www.P65Warnings.ca.gov. Applies to these product(s).
For a sample chart of the 12-Pack Assortments corresponding colors see Information Sheet.
To get more information regarding these products see Technical-Data Sheet.
For a sample chart of all available colors see Stain Chart.
Description

Color

Product #

Price

Quantity

Action

Blendal Sticks-12 Pack Assortment (1)

Color

12 Pack Assortment (1)

M340-1200

Call for Price

Blendal Sticks-12 Pack Assortment (2)

Color

12 Pack Assortment (2)

M340-1202

Call for Price

Blendal Sticks-12 Pack Assortment (3)

Color

12 Pack Assortment (3)

M340-1203

Call for Price

Blendal Sticks-12 Pack Primary & Earth Tone Assortment (5)

Color

12 Pack Primary & Earth Tone Assortment (5)

M340-1204

Call for Price