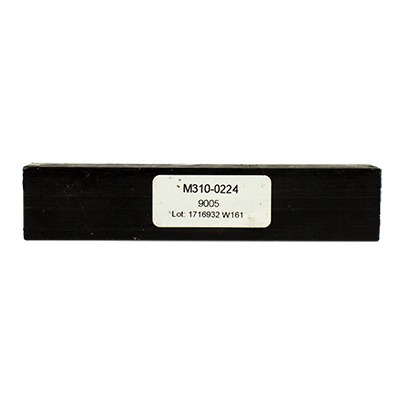 Mohawk Individual Hard Fills
Hard Fill is made from a blend of hard waxes and is used to repair minor and medium defects in wood and rigid plastic. Recommended for repairs on floors, tops, fronts, sides, doors, drawers, any wood surface. Easy to learn and use. Works for any sheen. Excellent for dents. Builds finish quickly. Little to no sanding. Safe for any finish. Good for all sheens.
⚠WARNING: Cancer and Reproductive Harm – www.P65Warnings.ca.gov. Applies to these product(s).
For a sample chart of all available colors see Stain Chart.
Description

Color

Product #

Price

Quantity

Action

Hard Fill-Natural 47601 (3,8,10)

Color

Natural 47601 (3,8,10)

M310-0000

Call for Price

Hard Fill-Light Cherry 120 (3,8,10)

Color

Light Cherry 120 (3,8,10)

M310-0001

Call for Price

Hard Fill-Burnt Orange 104 (6,9,10)

Color

Burnt Orange 104 (6,9,10)

M310-0002

Call for Price

Hard Fill-Dark Umber 112 (2,8,10)

Color

Dark Umber 112 (2,8,10)

M310-0003

Call for Price

Hard Fill-Deep Red Mahogany 114 (3,8,10)

Color

Deep Red Mahogany 114 (3,8,10)

M310-0004

Call for Price

Hard Fill-Blue 909 (7,10)

Color

Blue 909 (7,10)

M310-0005

Call for Price

Hard Fill-Light Grey 7035 (7,10)

Color

Light Grey 7035 (7,10)

M310-0007

Call for Price

Hard Fill-Medium Grey 7038 (7,10)

Color

Medium Grey 7038 (7,10)

M310-0008

Call for Price

Hard Fill-Dark Grey 7040 (7,10)

Color

Dark Grey 7040 (7,10)

M310-0009

Call for Price

Hard Fill-Blue/Grey 7031 (7,10)

Color

Blue/Grey 7031 (7,10)

M310-0010

Call for Price

Hard Fill-Vanilla Bean 176 (6,9,10)

Color

Vanilla Bean 176 (6,9,10)

M310-0011

Call for Price

Hard Fill-Espresso

Color

Espresso

M310-00116

Call for Price

Hard Fill-Cream 47301 (2,8,10)

Color

Cream 47301 (2,8,10)

M310-0012

Call for Price

Hard Fill-Light Tan 49101 (5,9,10)

Color

Light Tan 49101 (5,9,10)

M310-0013

Call for Price

Hard Fill-Henna

Color

Henna

M310-0017

Call for Price

Hard Fill-New Fontana 48601 (6,9,10)

Color

New Fontana 48601 (6,9,10)

M310-0030

Call for Price

Hard Fill-Trans Green Brown 303 (2,8,10)

Color

Trans Green Brown 303 (2,8,10)

M310-0032

Call for Price

Hard Fill-Coconut/Cotton/Brie/Heavy Cream

Color

Coconut/Cotton/Brie/Heavy Cream

M310-0046

Call for Price

Hard Fill-Bright White Code (500)

Color

Bright White Code (500)

M310-0060

Call for Price

Hard Fill-Brook Trout

Color

Brook Trout

M310-0078

Call for Price

Hard Fill-Cashmere/Pearl

Color

Cashmere/Pearl

M310-0085

Call for Price

Hard Fill-Cloud/Sterling/Bluff

Color

Cloud/Sterling/Bluff

M310-0086

Call for Price

Hard Fill-Dover

Color

Dover

M310-0087

Call for Price

Hard Fill-Forest Floor

Color

Forest Floor

M310-0088

Call for Price

Hard Fill-White/Alabaster/Picket Fence

Color

White/Alabaster/Picket Fence

M310-0090

Call for Price

Hard Fill-Limestone/Sharkey Gray

Color

Limestone/Sharkey Gray

M310-0092

Call for Price

Hard Fill-Egret/Khaki/Scone

Color

Egret/Khaki/Scone

M310-0095

Call for Price

Hard Fill-Rainwater

Color

Rainwater

M310-0097

Call for Price

Hard Fill-Buck Board

Color

Buck Board

M310-0112

Call for Price

Hard Fill-Charcoal

Color

Charcoal

M310-0116

Call for Price

Hard Fill-Ash

Color

Ash

M310-0117

Call for Price

Hard Fill-Cashmere

Color

Cashmere

M310-0118

Call for Price

Hard Fill-Whiskey Black

Color

Whiskey Black

M310-0140

Call for Price

Hard Fill-Thatch

Color

Thatch

M310-0144

Call for Price

Hard Fill-Chocolate

Color

Chocolate

M310-0145

Call for Price

Hard Fill-Tundra

Color

Tundra

M310-0153

Call for Price

Hard Fill-American Walnut 49401 (1,8,10)

Color

American Walnut 49401 (1,8,10)

M310-0156

Call for Price

Hard Fill-Cranberry

Color

Cranberry

M310-0158

Call for Price

Hard Fill-Morel

Color

Morel

M310-0159

Call for Price

Hard Fill-Harbor

Color

Harbor

M310-0183

Call for Price

Hard Fill-Chocolate GP

Color

Chocolate GP

M310-0184

Call for Price

Hard Fill-Black Forest

Color

Black Forest

M310-0185

Call for Price

Hard Fill-Havana

Color

Havana

M310-0188

Call for Price

Hard Fill-Sahara

Color

Sahara

M310-0189

Call for Price

Hard Fill-vCoffee Maple

Color

Coffee Maple

M310-0190

Call for Price

Hard Fill-Buckskin

Color

Buckskin

M310-0200

Call for Price

Hard Fill-Bordeaux

Color

Bordeaux

M310-0201

Call for Price

Hard Fill-White 9010 (1,8,10)

Color

White 9010 (1,8,10)

M310-0202

Call for Price

Hard Fill-Medium Walnut 50801 (6,9,10)

Color

Medium Walnut 50801 (6,9,10)

M310-0205

Call for Price

Hard Fill-Cherry Slate

Color

Cherry Slate

M310-0215

Call for Price

Hard Fill-Light Red Mahogany 113 (4,9,10)

Color

Light Red Mahogany 113 (4,9,10)

M310-0218

Call for Price

Hard Fill-Blonde 141 (6,9,10)

Color

Blonde 141 (6,9,10)

M310-0222

Call for Price

Hard Fill-Brown Mahogany (2,8,10)

Color

Brown Mahogany (2,8,10)

M310-0229

Call for Price

Hard Fill-Colonial Maple 138 (3,8,10)

Color

Colonial Maple 138 (3,8,10)

M310-0240

Call for Price

Hard Fill-Cattail

Color

Cattail

M310-0263

Call for Price

Hard Fill-Medium Cherry

Color

Medium Cherry

M310-0264

Call for Price

Hard Fill-Cider

Color

Cider

M310-0265

Call for Price

Hard Fill-Palomino

Color

Palomino

M310-0266

Call for Price

Hard Fill-Cherry Autumn

Color

Cherry Autumn

M310-0267

Call for Price

Hard Fill-Kodiak

Color

Kodiak

M310-0281

Call for Price

Hard Fill-Grizzly

Color

Grizzly

M310-0282

Call for Price

Hard Fill-Maple Rye

Color

Maple Rye

M310-0286

Call for Price

Hard Fill-Boulder

Color

Boulder

M310-0288

Call for Price

Hard Fill-Sand Stone 155 (3,8,10)

Color

Sand Stone 155 (3,8,10)

M310-0330

Call for Price

Hard Fill-Pickle Frost 179 (6,9,10)

Color

Pickle Frost 179 (6,9,10)

M310-0331

Call for Price

Hard Fill-Off White 351 (3,8,10)

Color

Off White 351 (3,8,10)

M310-0334

Call for Price

Hard Fill-Light Almond 206 (3,8,10)

Color

Light Almond 206 (3,8,10)

M310-0339

Call for Price

Hard Fill-Off White Seafoam 178 (5,9,10)

Color

Off White Seafoam 178 (5,9,10)

M310-0340

Call for Price

Hard Fill-Snow White 354 (2,8,10)

Color

Snow White 354 (2,8,10)

M310-0354

Call for Price

Hard Fill-Honey Maple 158 (1,8,10)

Color

Honey Maple 158 (1,8,10)

M310-0360

Call for Price

Hard Fill-Carmel Umber 119 (6,9,10)

Color

Carmel Umber 119 (6,9,10)

M310-0366

Call for Price

Hard Fill-American Brown Walnut 164 (4,9,10)

Color

American Brown Walnut 164 (4,9,10)

M310-0369

Call for Price

Hard Fill-Almond 201 (4,9,10)

Color

Almond 201 (4,9,10)

M310-0401

Call for Price

Hard Fill-Champagne 203 (2,8,10)

Color

Champagne 203 (2,8,10)

M310-0402

Call for Price

Hard Fill-Cherry 48201 (5,9,10)

Color

Cherry 48201 (5,9,10)

M310-0408

Call for Price

Hard Fill-Light Golden Oak 47801 (4,9,10)

Color

Light Golden Oak 47801 (4,9,10)

M310-0415

Call for Price

Hard Fill-Pine Ranch 109 (4,9,10)

Color

Pine Ranch 109 (4,9,10)

M310-0505

Call for Price

Hard Fill-Clear 901 (1,8,10)

Color

Clear 901 (1,8,10)

M310-0901

Call for Price

Hard Fill-Natural Tone 902 (2,8,10)

Color

Natural Tone 902 (2,8,10)

M310-0902

Call for Price

Hard Fill-Transparent Yellow 905 (7,10)

Color

Transparent Yellow 905 (7,10)

M310-0905

Call for Price

Hard Fill-Red 907 (7,10)

Color

Red 907 (7,10)

M310-0907

Call for Price

Hard Fill-Van Dyke Brown 49701 (1,8,10)

Color

Van Dyke Brown 49701 (1,8,10)

M310-1478

Call for Price

Hard Fill-Provincial White 355 (7,10)

Color

Provincial White 355 (7,10)

M310-1506

Call for Price

Hard Fill-Pine 50501 (2,8,10)

Color

Pine 50501 (2,8,10)

M310-1516

Call for Price

Hard Fill-Antique Oak 122 (2,8,10)

Color

Antique Oak 122 (2,8,10)

M310-1521

Call for Price

Hard Fill-Statesman Oak 50201 (5,9,10)

Color

Statesman Oak 50201 (5,9,10)

M310-1522

Call for Price

Hard Fill-Stone

Color

Stone

M310-2000

Call for Price

Hard Fill-Seal

Color

Seal

M310-2001

Call for Price

Hard Fill-Maritime

Color

Maritime

M310-2002

Call for Price

Hard Fill-Storm

Color

Storm

M310-2003

Call for Price

Hard Fill-Medium Oak 48801 (3,8,10)

Color

Medium Oak 48801 (3,8,10)

M310-2052

Call for Price

Hard Fill-Silk 357 (6,9,10)

Color

Silk 357 (6,9,10)

M310-2063

Call for Price

Hard Fill-Maple Carmel Toffee 161 (4,9,10)

Color

Maple Carmel Toffee 161 (4,9,10)

M310-2294

Call for Price

Hard Fill-Salem Maple 143 (4,9,10)

Color

Salem Maple 143 (4,9,10)

M310-4006

Call for Price

Hard Fill-Fawn Glaze 356 (1,8,10)

Color

Fawn Glaze 356 (1,8,10)

M310-4012

Call for Price

Hard Fill-Caramel 126 (5,9,10)

Color

Caramel 126 (5,9,10)

M310-4021

Call for Price

Hard Fill-Praline 103 (5,9,10)

Color

Praline 103 (5,9,10)

M310-4035

Call for Price

Hard Fill-Oak Hickory Light Natural 154 (1,8,10)

Color

Oak Hickory Light Natural 154 (1,8,10)

M310-4038

Call for Price

Hard Fill-Toffee 162 (3,8,10)

Color

Toffee 162 (3,8,10)

M310-4049

Call for Price

Hard Fill-Oak Hickory Cider 160 (4,9,10)

Color

Oak Hickory Cider 160 (4,9,10)

M310-4054

Call for Price

Hard Fill-Light Fawn 159 (2,8,10)

Color

Light Fawn 159 (2,8,10)

M310-4057

Call for Price

Hard Fill-Mocha 121 (1,8,10)

Color

Mocha 121 (1,8,10)

M310-4062

Call for Price

Hard Fill-Peppercorn 163 (5,9,10)

Color

Peppercorn 163 (5,9,10)

M310-4070

Call for Price

Hard Fill-Kona 157 (1,8,10)

Color

Kona 157 (1,8,10)

M310-4071

Call for Price

Hard Fill-Silk AW

Color

Silk AW

M310-5000

Call for Price

Hard Fill-Maple Linen

Color

Maple Linen

M310-5001

Call for Price

Hard Fill-Natural IV 156 (5,9,10)

Color

Natural IV 156 (5,9,10)

M310-6869

Call for Price

Hard Fill-Mist 9001 (6,9,10)

Color

Mist 9001 (6,9,10)

M310-7635

Call for Price

Hard Fill-Arctic White 9016 (5,9,10)

Color

Arctic White 9016 (5,9,10)

M310-8618

Call for Price

Hard Fill-Gardenia 9003 (4,8,10)

Color

Gardenia 9003 (4,8,10)

M310-9055

Call for Price

Hard Fill-Heritage Cherry 166 (6,9,10)

Color

Heritage Cherry 166 (6,9,10)

M310-9835

Call for Price

Hard Fill-Medium Hickory 111 (3,8,10)

Color

Medium Hickory 111 (3,8,10)

M310-9837

Call for Price

Hard Fill-Bone White 352 (4,9,10)

Color

Bone White 352 (4,9,10)

M310-9844

Call for Price

Hard Fill-Amber White 353 (5,9,10)

Color

Amber White 353 (5,9,10)

M310-9923

Call for Price
Assortment Packs:
Description

Size

Product #

Price

Quantity

Action

Description

Hard Fill 10 Pack Asst. #1 (1)

Size

10 Pack Asst. #1

Product #

M310-1001

Price

Call for Price

Description

Hard Fill 10 Pack Asst. #2 (2)

Size

10 Pack Asst. #2

Product #

M310-1002

Price

Call for Price

Description

Hard Fill 10 Pack Asst. #3 (3)

Size

10 Pack Asst. #3

Product #

M310-1003

Price

Call for Price

Description

Hard Fill 10 Pack Asst. #4 (4)

Size

10 Pack Asst. #4

Product #

M310-1004

Price

Call for Price

Description

Hard Fill 10 Pack Asst. #5 (5)

Size

10 Pack Asst. #5

Product #

M310-1005

Price

Call for Price

Description

Hard Fill 10 Pack Asst. #6 (6)

Size

10 Pack Asst. #6

Product #

M310-1006

Price

Call for Price

Description

Hard Fill 10 Pack Asst. #7 (7)

Size

10 Pack Asst. #7

Product #

M310-1007

Price

Call for Price

Description

Hard Fill 30 Pack Assts 1,2,3 (8)

Size

30 Pack Asst. 1,2,3

Product #

M310-3001

Price

Call for Price

Description

Hard Fill 30 Pack Assts 4,5,6 (9)

Size

30 Pack Asst. 4,5,6

Product #

M310-3002

Price

Call for Price

Description

Hard Fill 70 Pack Assts 1-7 (10)

Size

70 Pack Asst. 1-7

Product #

M310-7000

Price

Call for Price