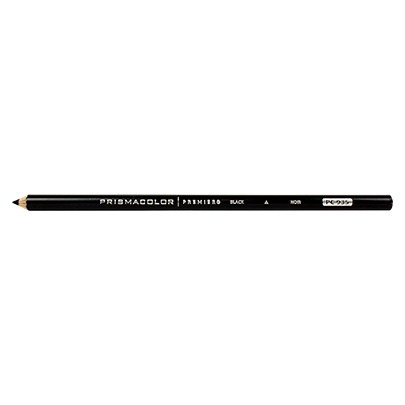 Mohawk Individual Graining Pencils
The graining pencil is an artist pencil with soft, thick cores to create a smooth color lay down for superior blending and shading. The pencils can be used to add color or grain lines over raw wood, finished wood, Mohawk Epoxy Sticks and Bondo® Wood Filler. The color of the pencils will not bleed or change when top coated. Recommended on production line touch-up stations since color can be replaced along moving line. Absence of liquid eliminates drying time.
For a sample chart of all 14 available colors see Stain Chart.
Description

Color

Product #

Price

Quantity

Action

Graining Pencils-Warm Grey

Color

Warm Grey

M270-0901

Call for Price

Graining Pencils-French Grey 70%

Color

French Grey 70%

M270-0902

Call for Price

Graining Pencils-French Grey 90%

Color

French Grey 90%

M270-0903

Call for Price

Graining Pencils-Sandbar Brown

Color

Sandbar Brown

M270-0904

Call for Price

Graining Pencils-Black

Color

Black

M270-0905

Call for Price

Graining Pencils-Light Umber

Color

Light Umber

M270-0941

Call for Price

Graining Pencils-Burnt Ochre

Color

Burnt Ochre

M270-0943

Call for Price

Graining Pencils-Brown Sienna

Color

Brown Sienna

M270-0945

Call for Price

Graining Pencils-Dark Brown

Color

Dark Brown

M270-0946

Call for Price

Graining Pencils-Dark Umber

Color

Dark Umber

M270-0947

Call for Price

Graining Pencils-Sepia

Color

Sepia

M270-0948

Call for Price

Graining Pencils-Beige

Color

Beige

M270-0997

Call for Price

Graining Pencils-Goldenrod (Oak)

Color

Goldenrod (Oak)

M270-1034

Call for Price

Graining Pencils-Raspberry (Mahogany)

Color

Raspberry (Mahogany)

M270-4030

Call for Price
Description

Color

Product #

Price

Quantity

Action

Description

Graining Pencils-Assortment (Includes all 14 colors)

Color

Assortment (Includes all 14 colors)

Product #

M270-1400

Price

Call for Price