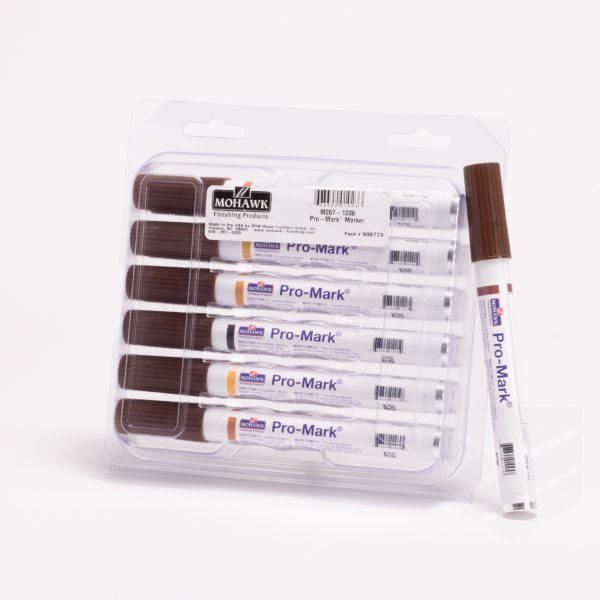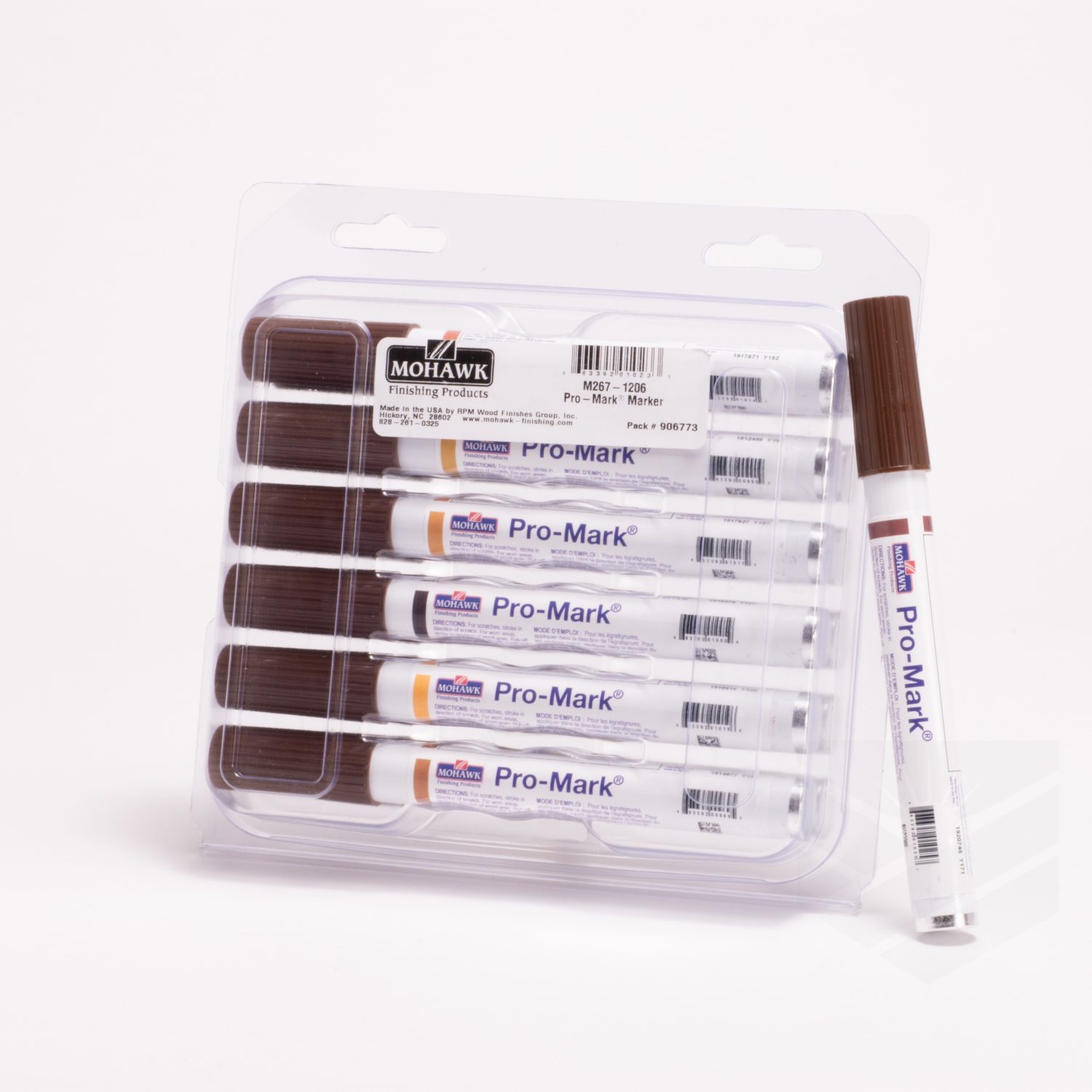 Mohawk Pro-Mark Markers 12 Packs
The Pro-Mark® capillary marker features excellent flow. Whether you need to touch-up 1 inch or 20 feet, the Pro-Mark® Marker does it the first time and everytime. The colors are the most fade resistant, the most resistant to color shift from topcoating and have the best bleed resistance. The nib offers superior flow along with the durability needed to do all normal repair work. The nib remains usable for the life of the marker. Marks equally well with the edge, the bottom or the tip. Good adhesion to most surfaces and resistance to polishes are built into the Pro-Mark® Marker.
⚠WARNING: Cancer Harm – www.P65Warnings.ca.gov. Applies to these product(s).
To see all included colors in these 4 assortments (#1-4), see Information Sheet
To get more information regarding these products see Technical Data Sheet
For a sample chart of all 68 available colors, to include those within these assortment packs (1-4), see Stain Chart.
Description

Color

Product #

Price

Quantity

Action

Pro-Mark Markers-12 Assortment #1 (1)

Color

12 Assortment #1 (1)

M267-1202

Call for Price

Pro-Mark Markers-12 Assortment #2 (2)

Color

12 Assortment #2 (2)

M267-1204

Call for Price

Pro-Mark Markers-12 Assortment #3 (3)

Color

12 Assortment #3 (3)

M267-1206

Call for Price

Pro-Mark Markers-12 Assortment #4 (4)

Color

12 Assortment #4 (4)

M267-1208

Call for Price