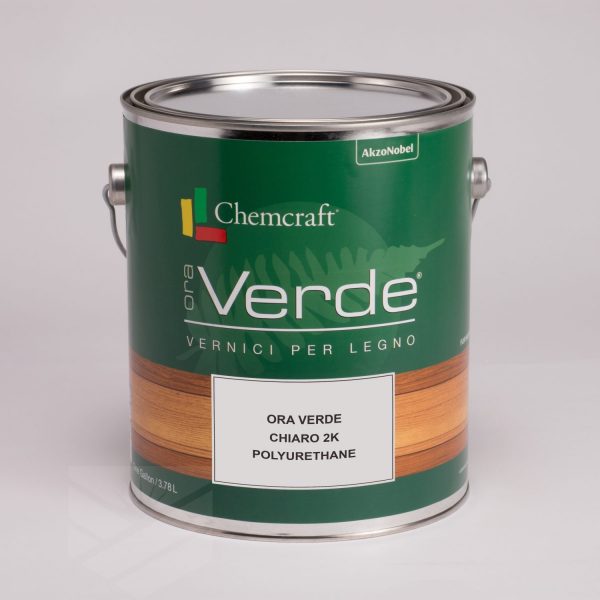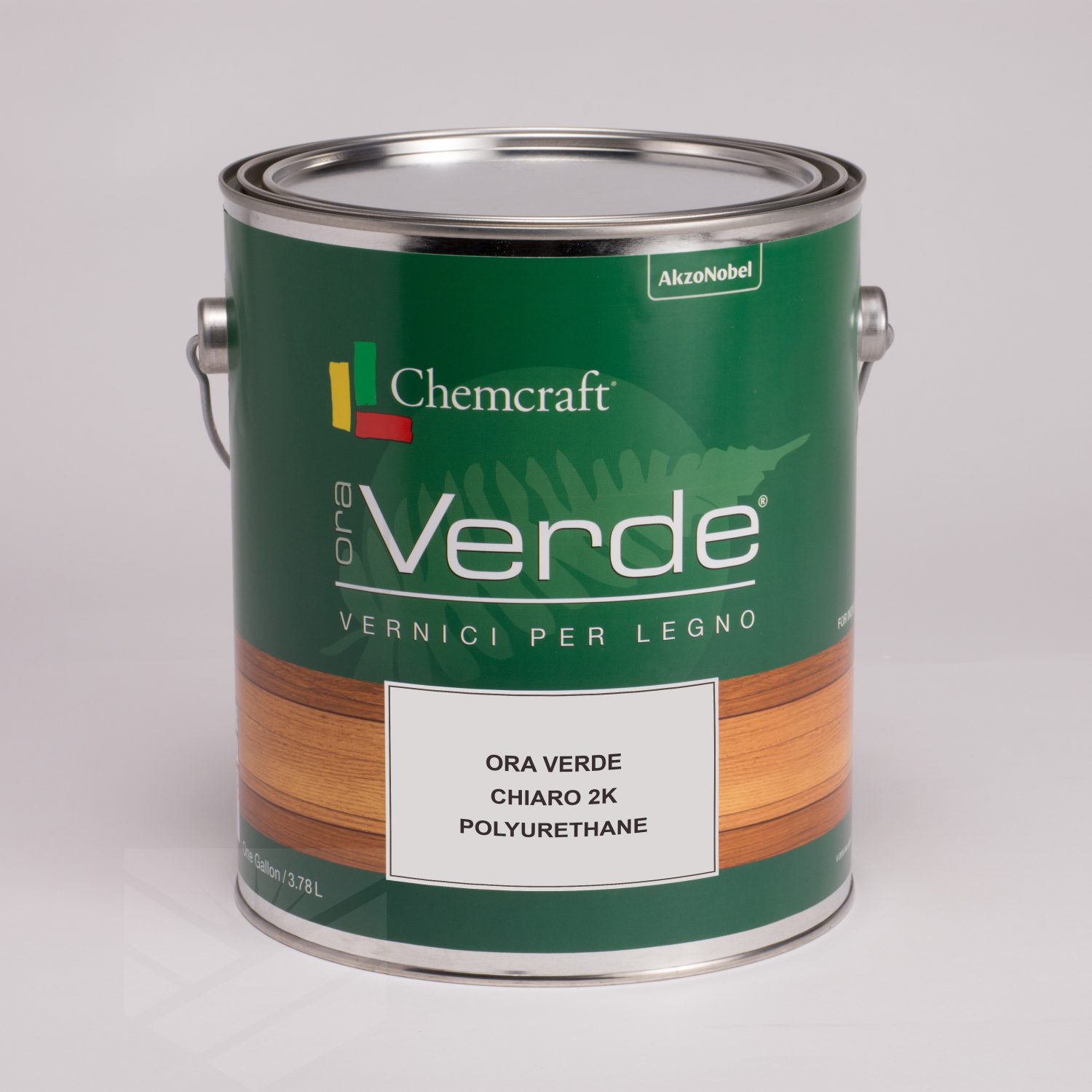 Ora Verde Chiaro 2K Polyurethane
High performance Italian formulations produced in North America. Formulated to deliver superior performance while still meeting strict North American environmental standards. Chiaro is formulated as an ultra clear polyurethane. Extreme durability and chemical resistance with a great finish feel. Superior impact resistance. Ideal for specialized interior applications such as office furniture, marine interior, cabinetry, store fixtures, and musical instruments.
*Click on "Info from Pro Wood" button for important information.
Description

Sheen Name

Sheen Number

Size

Product #

Price

Quantity

Action

Clear 2K PU Top Coat

Sheen Name

Matte

Sheen Number

10

Size

1 gal

436-4810-G

Call for Price

Clear 2K PU Top Coat

Sheen Name

Low Gloss

Sheen Number

20

Size

1 gal

436-4820-G

Call for Price

Clear 2K PU Top Coat

Sheen Name

Satin

Sheen Number

30

Size

1 gal

436-4830-G

Call for Price

Clear 2K PU Top Coat

Sheen Name

Semi-Gloss

Sheen Number

50

Size

1 gal

436-4850-G

Call for Price

Clear 2K PU Top Coat

Sheen Name

Gloss

Sheen Number

70

Size

1 gal

436-4870-G

Call for Price
Sealer
Description

Size

Product #

Price

Quantity

Action

Description

Clear High Solids PU Sealer

Size

1 gal

Product #

436-2320-G

Price

Call for Price

Description

Clear High Solids PU Sealer

Size

5 gal

Product #

436-2320-5

Price

Call for Price
Hardener for Top Coats and Sealers (2:1)
Description

Size

Product #

Price

Quantity

Action

Description

PU Hardener

Size

1 quart

Product #

876-9068-Q

Price

Call for Price

Description

PU Hardener

Size

1 gal

Product #

876-9068-G

Price

Call for Price
Reducers
Description

Size

Product #

Price

Quantity

Action

Description

EEP Retarder

Size

1 quart

Product #

800-5328-Q

Price

Call for Price

Description

EEP Retarder

Size

1 gal

Product #

800-5328-G

Price

Call for Price

Description

PU Reducer (medium)

Size

1 gal

Product #

803-1409-G

Price

Call for Price

Description

PU Reducer (slow)

Size

1 gal

Product #

803-1408-G

Price

Call for Price
Required Isolante Barrier Coat/Adhesion Promoter
Description

Size

Product #

Price

Quantity

Action

Description

Chemcraft Isolante Barrier Coat

Size

1 quart

Product #

401-033-Q

Price

Call for Price

Description

Chemcraft Isolante Barrier Coat

Size

1 gal

Product #

401-033-G

Price

Call for Price

Description

Isolante Hardener

Size

1 quart

Product #

876-9066-Q

Price

Call for Price

Description

Isolante Hardener

Size

1 gal

Product #

876-9066-G

Price

Call for Price

Description

PU Reducer (medium)

Size

1 gal

Product #

803-1409-G

Price

Call for Price