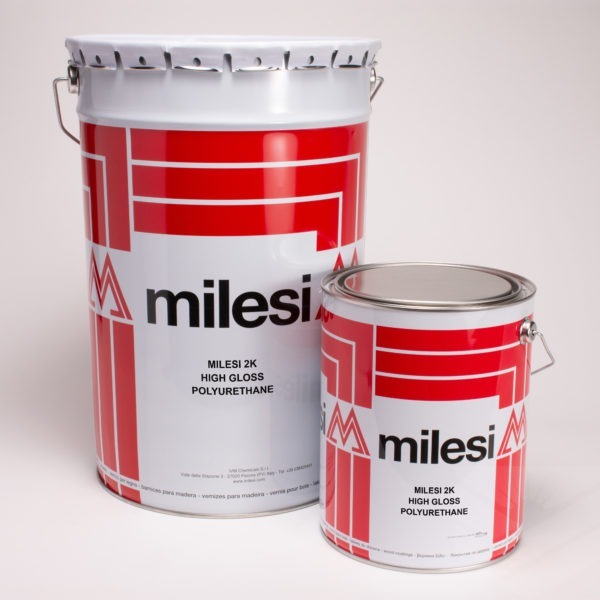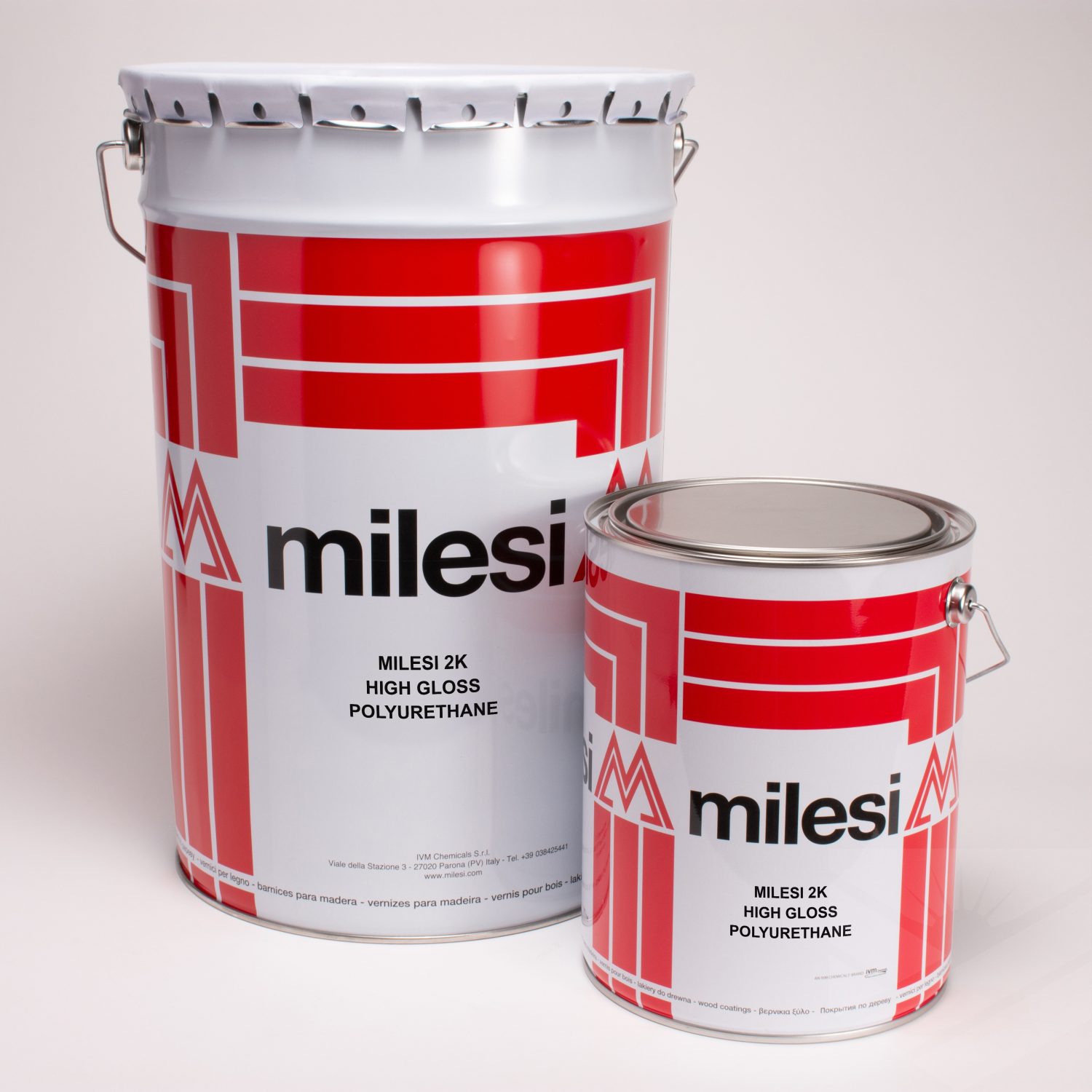 Milesi 2K High Gloss Polyurethane
This "wet-look" high gloss 2K Polyurethane (PU) formulation delivers smooth feel, superior flow out, and great yellowing resistance. When going for the Italian full-filled piano finish look, use LRA94 polyester sealer with this high gloss 2K. Another advantage of this 2K PU over conventional coatings is better flexibility; meaning you can achieve higher dry film thicknesses without the risk of cracking.
*Click on "Info from Pro Wood" button for important information.
Description

Sheen Name

Sheen Number

Size

Product #

Price

Quantity

Action

High Gloss Clear 2K PU Top Coat

Sheen Name

Wet Look

Sheen Number

100

Size

5-litre

LDA21086-5L

Call for Price

High Gloss Clear 2K PU Top Coat

Sheen Name

Wet Look

Sheen Number

100

Size

25-litre

LDA21086-25L

Call for Price
PU Hardener for High Gloss Top Coat (1:1)
Description

Size

Product #

Price

Quantity

Action

Description

PU Gloss Hardener

Size

2.5 liter

Product #

LNB110-2.5L

Price

Call for Price

Description

PU Gloss Hardener

Size

12.5 liter

Product #

LNB110-12.5L

Price

Call for Price
Reducers
Description

Size

Product #

Price

Quantity

Action

Description

PU Reducer (medium)

Size

5-litre

Product #

LZC70-5L

Price

Call for Price

Description

PU Reducer (medium)

Size

25-litre

Product #

LZC70-25L

Price

Call for Price

Description

Retardant Additive

Size

5-litre

Product #

LTC40-5L

Price

Call for Price
Isolante Barrier Coat*
Description

Size

Product #

Price

Quantity

Action

Description

Milesi Isolante Hardener (10%)

Size

1 liter

Product #

LTC24010-L

Price

Call for Price

Description

Milesi Isolante Barrier Coat

Size

10-litre

Product #

LQA24011-10L

Price

Call for Price
Polyester Sealer
Description

Size

Product #

Price

Quantity

Action

Description

Clear High Build Sealer

Size

5-litre

Product #

LRA94-5L

Price

Call for Price

Description

Clear High Build Sealer

Size

25-litre

Product #

LRA94-25L

Price

Call for Price

Description

Cobalt Anti-Greening Accelerator (2%)

Size

1 liter

Product #

LOB841-L

Price

Call for Price

Description

Peroxide Extended Life Catalyst (2%)

Size

1 liter

Product #

LOB5-L

Price

Call for Price

Description

Pro Wood Virgin Acetone

Size

1 gal

Product #

IFLACETONE-G

Price

Call for Price

Description

Pro Wood Virgin Acetone

Size

5 gal

Product #

IFLACETONE-5

Price

Call for Price
Optional PU Sealers
Description

Size

Product #

Price

Quantity

Action

Description

Clear High Build Quick Dry Sanding Sealer

Size

5-litre

Product #

LBA26-5L

Price

Call for Price

Description

Clear High Build Quick Dry Sanding Sealer

Size

25-litre

Product #

LBA26-25L

Price

Call for Price

Description

Extra Clear High Build Sealer

Size

5-litre

Product #

LBA45-5L

Price

Call for Price

Description

Extra Clear High Build Sealer

Size

25-litre

Product #

LBA45-25L

Price

Call for Price
PU Hardener for Sealers (2:1)
Description

Size

Product #

Price

Quantity

Action

Description

Hardener- Good Yellowing Resistance

Size

2.5 liter

Product #

LNB20-2.5L

Price

Call for Price

Description

Hardener- Good Yellowing Resistance

Size

12.5 liter

Product #

LNB20-12.5L

Price

Call for Price