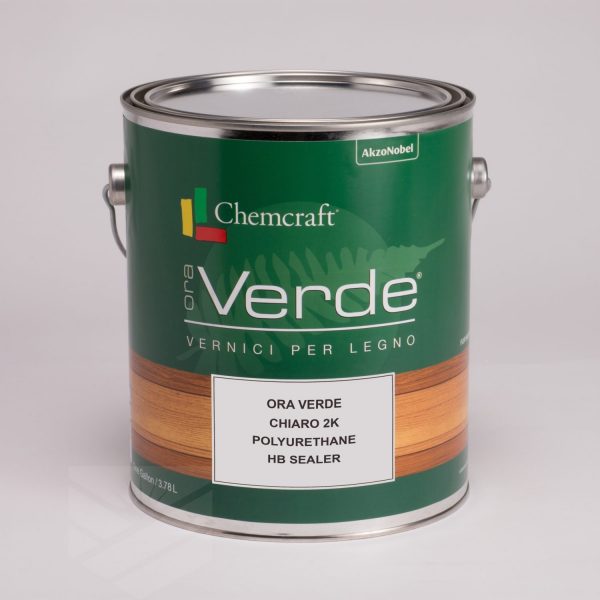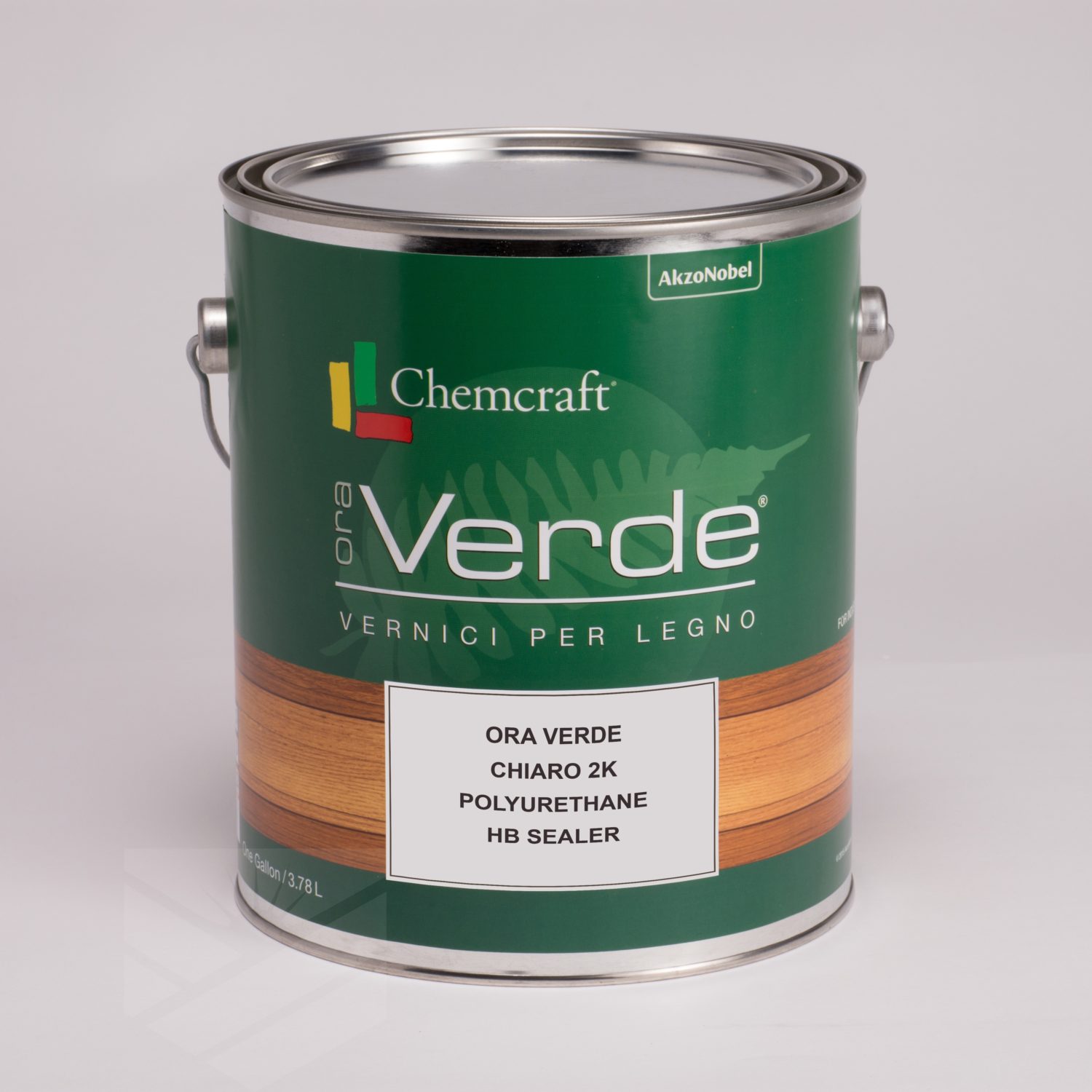 ora Verde Chiaro 2K Polyurethane HB Sealer
Chiaro Clear 2K Polyurethane High Build Sealer is used with Chiaro 2K Polyurethane top coat. It is a great choice of sealer for high build systems and for surfaces that require extra chemical resistance. Its uses include interior marine, cabinetry, store fixtures and musical instruments. It is a highly versatile coating with excellent physical properties and chemical resistance. Extremely durable with a great finish feel. Chiaro has a superior tolerance to impact resistance.
Use Isolante Barrier Coat (401-033) under ora Verde 2K Polyurethane Sealers when staining wood.
Description

Size

Product #

Price

Quantity

Action

Clear High Solids PU Sealer

Size

1 gal

436-2320-G

Call for Price

Clear High Solids PU Sealer

Size

5 gal

436-2320-5

Call for Price
Hardener for Sealer (2:1)
Description

Size

Product #

Price

Quantity

Action

Description

PU Hardener

Size

1 quart

Product #

876-9068-Q

Price

Call for Price

Description

PU Hardener

Size

1 gal

Product #

876-9068-G

Price

Call for Price
Reducers
Description

Size

Product #

Price

Quantity

Action

Description

PU Reducer (medium)

Size

1 gal

Product #

803-1409-G

Price

Call for Price

Description

PU Reducer (slow)

Size

1 gal

Product #

803-1408-G

Price

Call for Price