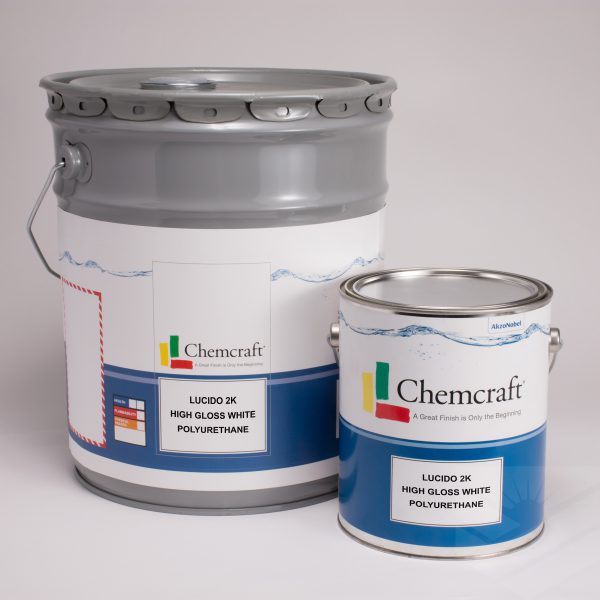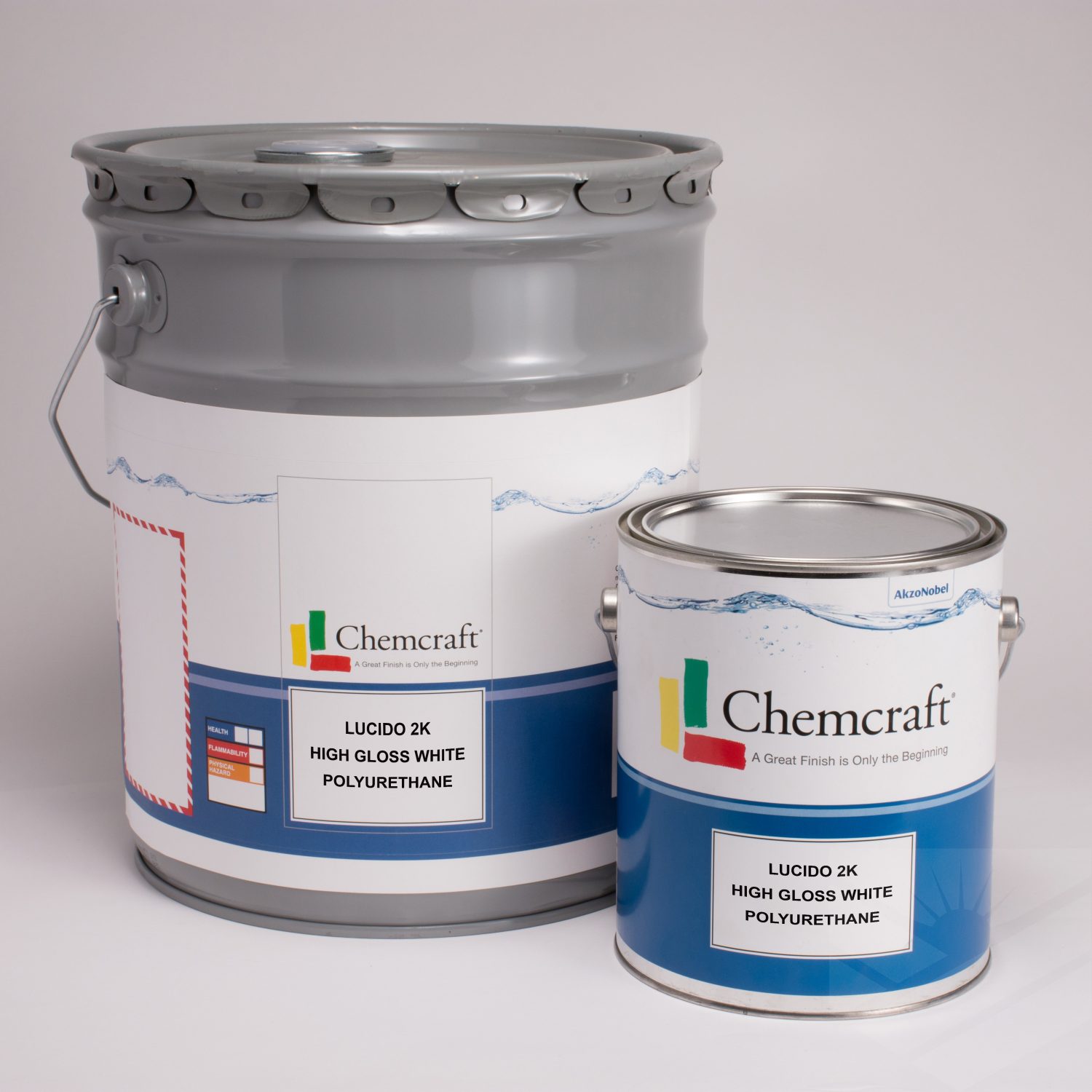 Lucido 2K High Gloss White Polyurethane
Lucido is a "wet-look" 2K pigmented polyurethane top coat with a tough cross-linked film. The coating is very resistant to scratching and household chemicals when cured, and can provide exceptional build, gloss, and clarity. Lucido is used whenever premium performance characteristics and exceptional gloss are required for interior wood finishing.
*Click on "Info from Pro Wood" button for more information.
Description

Sheen Name

Sheen Number

Size

Product #

Price

Quantity

Action

High Gloss White PU Top Coat

Sheen Name

High Gloss

Sheen Number

90

Size

1 gal

109-1890-G

Call for Price

High Gloss White PU Top Coat

Sheen Name

High Gloss

Sheen Number

90

Size

5 gal

109-1890-5

Call for Price
Optional PU Primers
Description

Size

Product #

Price

Quantity

Action

Description

White High Solids PU Primer

Size

1 gal

Product #

536-1208-G

Price

Call for Price

Description

White High Solids PU Primer

Size

5 gal

Product #

536-1208-5

Price

Call for Price

Description

White Universal Water-Borne Primer

Size

1 gal

Product #

550-1600-G

Price

Call for Price

Description

White Universal Water-Borne Primer

Size

5 gal

Product #

550-1600-5

Price

Call for Price
Hardener for PU Top Coat 1:1 & PU Primer 2:1
Description

Size

Product #

Price

Quantity

Action

Description

PU Hardener

Size

1 quart

Product #

876-9068-Q

Price

Call for Price

Description

PU Hardener

Size

1 gal

Product #

876-9068-G

Price

Call for Price
Reducers
Description

Size

Product #

Price

Quantity

Action

Description

EEP Retarder

Size

1 quart

Product #

800-5328-Q

Price

Call for Price

Description

EEP Retarder

Size

1 gal

Product #

800-5328-G

Price

Call for Price

Description

PU Reducer (medium)

Size

1 gal

Product #

803-1409-G

Price

Call for Price

Description

PU Reducer (slow)

Size

1 gal

Product #

803-1408-G

Price

Call for Price
Optional Polyester Sealer
Description

Size

Product #

Price

Quantity

Action

Description

Cobalt Accelerator (2%)

Size

1 quart

Product #

881-1202-Q

Price

Call for Price

Description

Cobalt Accelerator (2%)

Size

1 gal

Product #

881-1202-G

Price

Call for Price

Description

Peroxide Catalyst (2%)

Size

1 quart

Product #

872-1202-Q

Price

Call for Price

Description

Peroxide Catalyst (2%)

Size

1 gal

Product #

872-1202-G

Price

Call for Price

Description

Pro Wood Virgin Acetone

Size

1 gal

Product #

IFLACETONE-G

Price

Call for Price

Description

Pro Wood Virgin Acetone

Size

5 gal

Product #

IFLACETONE-5

Price

Call for Price

Description

Reslack Polyester Sealer

Size

1 gal

Product #

458-1288-G

Price

Call for Price
Isolante Barrier Coat (2IBC : 1H : 3R)*
Description

Size

Product #

Price

Quantity

Action

Description

Chemcraft Isolante Barrier Coat

Size

1 quart

Product #

401-033-Q

Price

Call for Price

Description

Chemcraft Isolante Barrier Coat

Size

1 gal

Product #

401-033-G

Price

Call for Price

Description

Isolante Hardener

Size

1 quart

Product #

876-9066-Q

Price

Call for Price

Description

Isolante Hardener

Size

1 gal

Product #

876-9066-G

Price

Call for Price

Description

PU Reducer (medium)

Size

1 gal

Product #

803-1409-G

Price

Call for Price