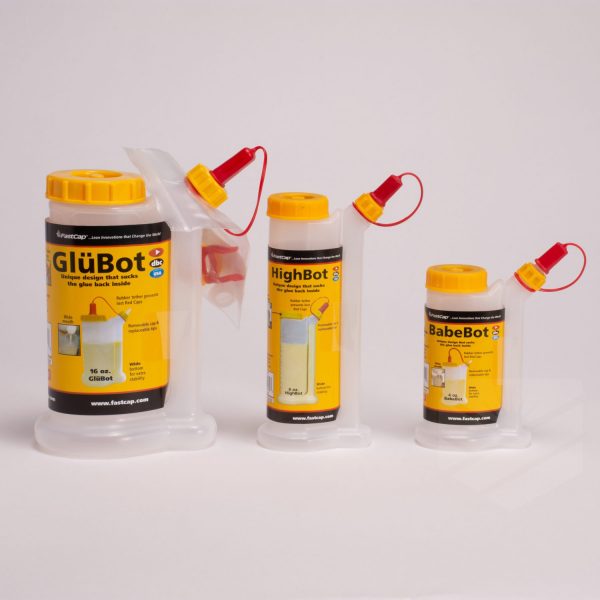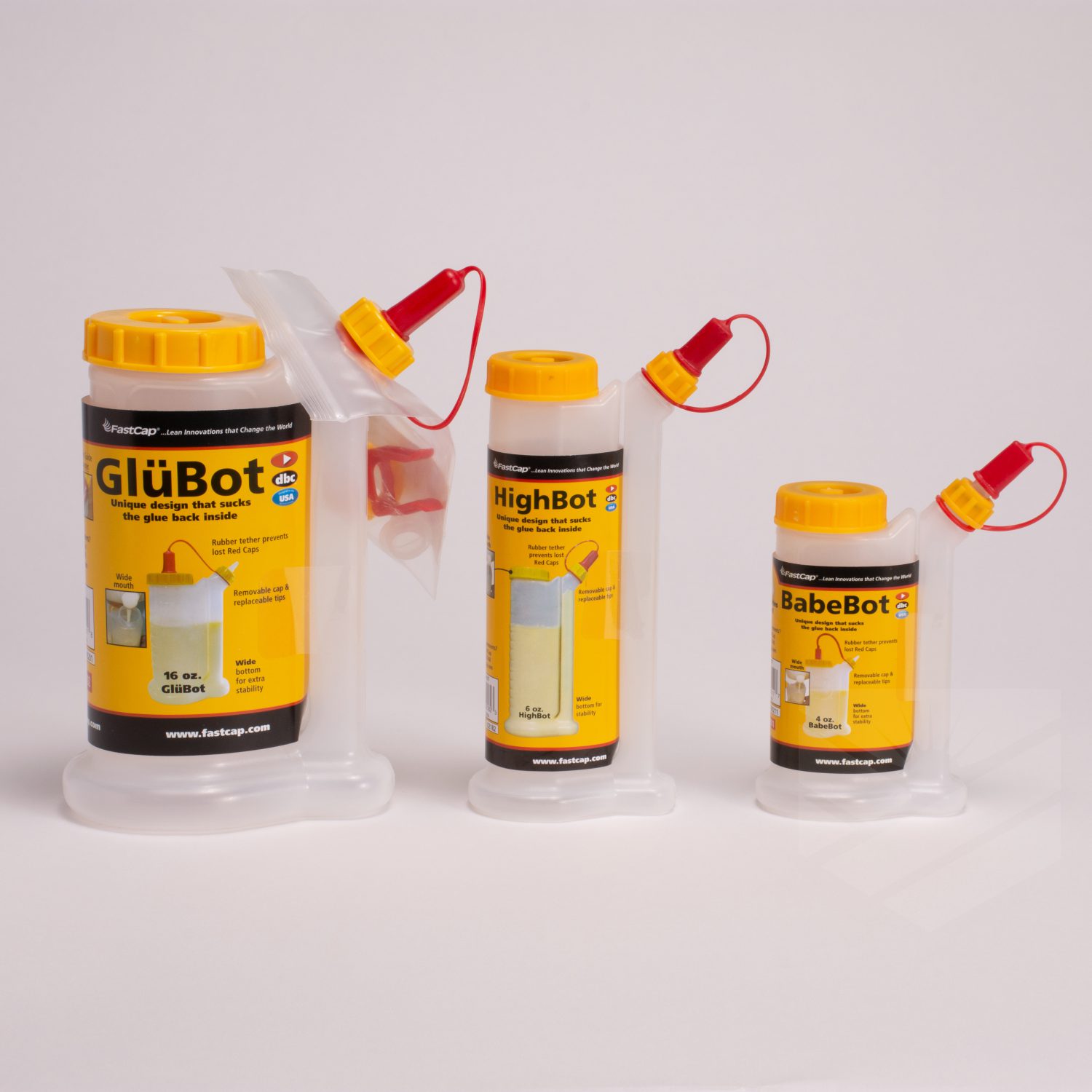 GlueBot Glue Bottle Dispensers
The GluBot, HighBot, and BabeBot are designed by cabinet makers and woodworkers. The GluBot family is designed with a two-chamber system that pushes glue from the bottom up through the secondary side chamber that ensure fresh glue every time. It has a wide bottom for extra stability. Has a new lanyard to keep the red cap closed. Has an easy fill wide mouth, clean tip and fresh glue every time. Perfect for yellow glue, wood glue, and other liquids. No drip. Dispenses glue in both horizontal and vertical positions. This will be the best glue bottle you will ever own. Available in three sizes.
*For more information regarding this product see Information Sheet.
Description

Size

Product #

Price

Quantity

Action

Description

BabeBot

Size

4 oz

Product #

FSTGB.BABEBOT

Price

Call for Price

Description

HighBot Dispenser

Size

6 oz

Product #

FSTGB.HIGHBOT

Price

Call for Price

Description

GluBot Dispenser (Includes: Blade + Yorker Tips & Guide)

Size

16 oz

Product #

FSTGB.GLUBOT

Price

Call for Price
Tips for BabeBot & HighBot
Description

Size

Product #

Price

Quantity

Action

Description

Blade Tip for BabeBot & HighBot (5 pack)

Size

5 pack

Product #

FSTGB-BLADE

Price

Call for Price

Description

Yorker Tip for BabeBot & HighBot (5 pack)

Size

5 pack

Product #

FSTGBABE-YORKER

Price

Call for Price
Tips for GluBot
Description

Size

Product #

Price

Quantity

Action

Description

GluBot Replacement Tips

Size

Each

Product #

FSTGB-TIP

Price

Call for Price