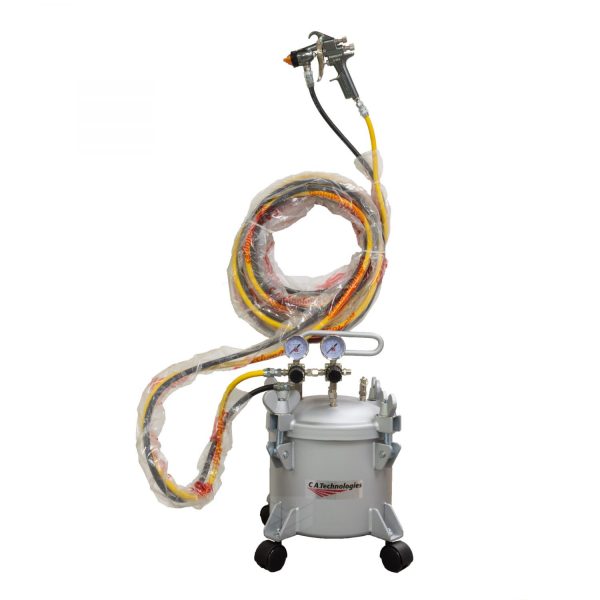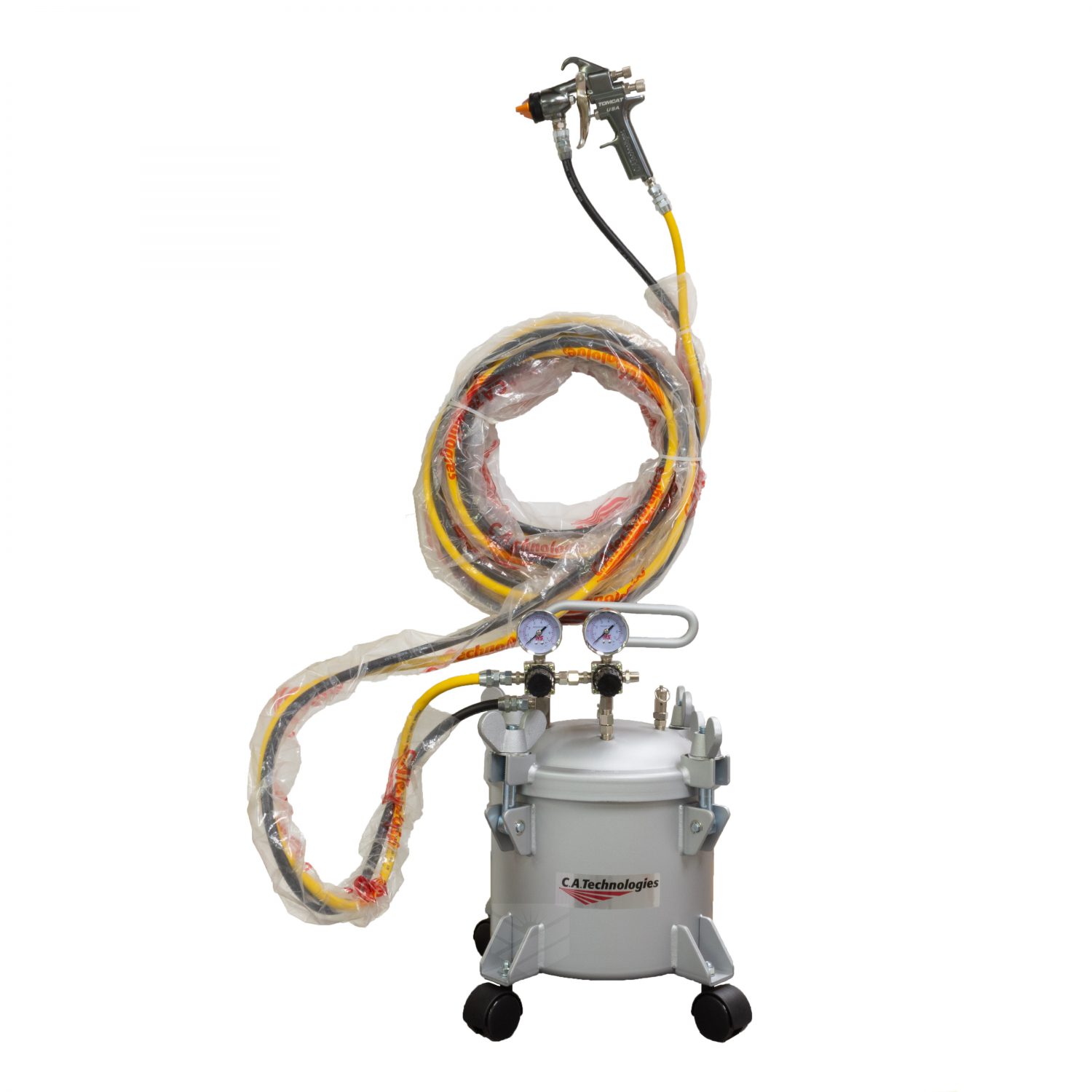 Primer Pressure Pot System
This CA Technologies Primer Pressure Pot System features a 2.5 Gal Pressure Pot, Tomcat Spray Gun, is ideal for primer applications and it also comes with 25ft set of fluid and air hoses with hose protectors along with all connections, a pot liner, which are all assembled to deliver a high quality finish for high production.
Spray Gun: The Tomcat is a price competitive and high quality production spray gun. It is designed for the painter who wants a conventional gun for spraying a wide range of coatings from glue to fine finishes…the Tomcat can handle it all. Can also be used with internal mix nozzles as well as carbide tipped fluid nozzles for abrasives. This gun features a self-adjusting needle packing, inexpensive nozzle replacement and rugged construction.
Pressure Pot: This 2.5 gallon non-ASME tank from C.A.T. is constructed of heavy gage steel. Dual regulated tank for independent control of your air and fluid pressures. The tank has wheels for maneuverability or optional stationary feet. All 2.5 gallon tanks come with a rigid liner.
*To get more information on this Gun & Pot see Information Sheet.
*For parts schematic on the Gun & Pot see Technical Data Sheet.
*For CA Technologies Pressure Pots Catalog see Info from Pro Woods.
Description

Product #

Price

Quantity

Action

System includes: Tomcat Spray Gun, 2.5G Pressure Pot with 2 Regulators, Pot Liner, and all hoses & connections with hose protectors

51-202/T100-P

Call for Price