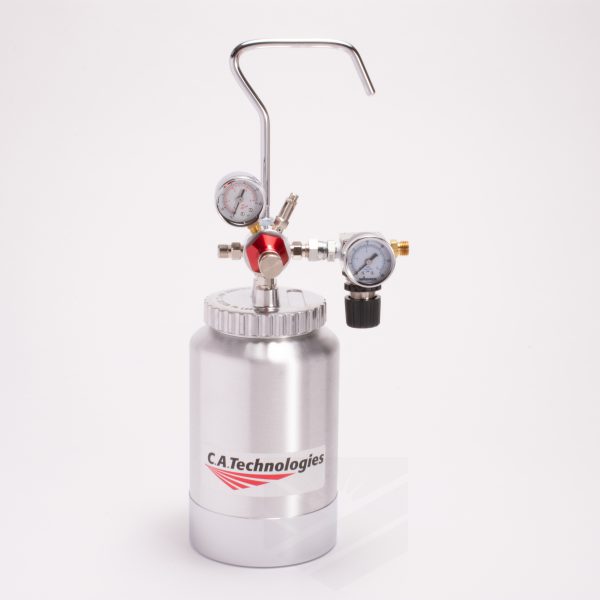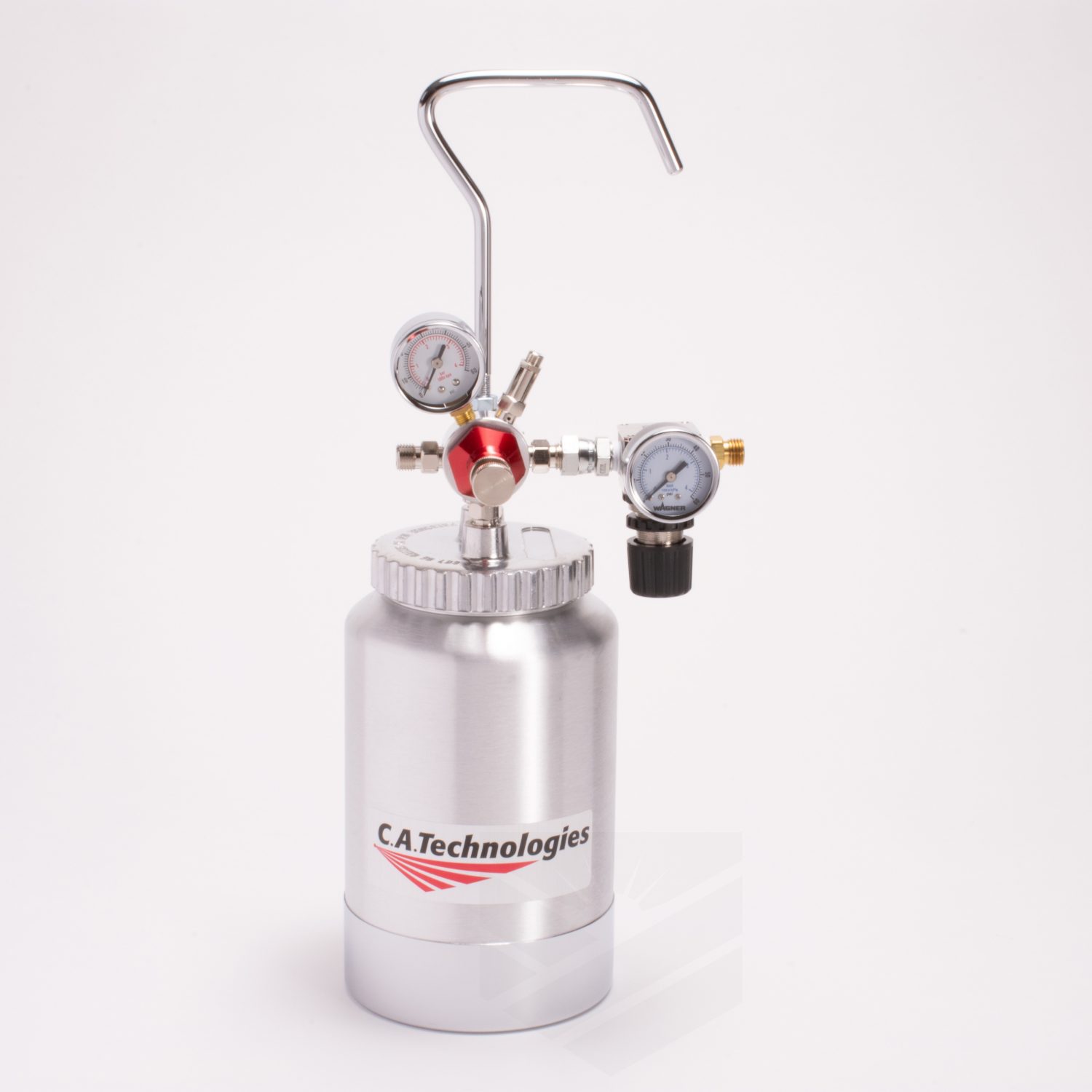 CA Technologies 2 Quart Pressure Pot
The Techline 2 quart double regulated Pressure Pot is simple in design and versatile in operation. This economically priced pressure cup is tough enough to hold up to daily industrial and automotive operation and is designed for easy use and cleaning. The 51-132 comes with a convenient carrying handle and easy open screw lid. This unit has a bypass regulator, cup regulator, gauge, and a 50 psi working pressure set with a safety pop off valve.
*To get more information on this Pot see Information Sheet.
*For parts schematic on the Pot see Technical Data Sheet.
*For CA Technologies Pressure Pots Catalog see Info from Pro Woods.
Description

Product #

Price

Quantity

Action

2 Quart Dual Regulated Pressure Cup/Pot

51-132

Call for Price