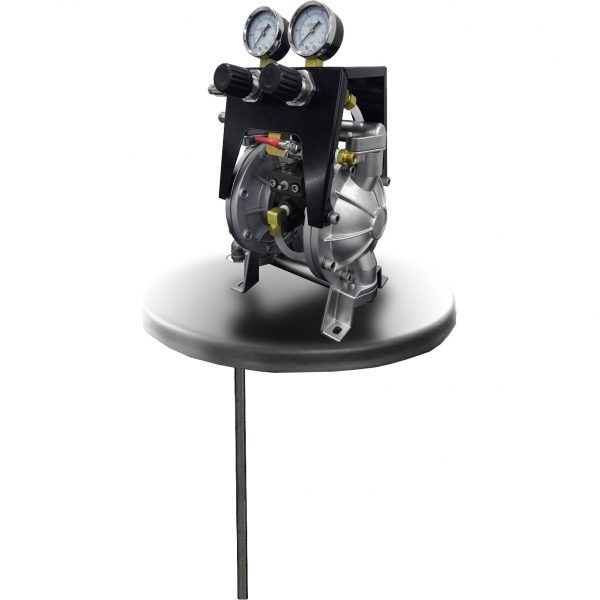 CA Technologies 1:1 Dual Diaphram Pump
The 1/2" 1:1 Double Diaphragm (DD) pump from C.A. Technologies is an all stainless steel pump. This unit can be used as a transfer pump or a supply pump. The CAT DD pump offers a low pulsation valve design and integrated pressure regulator panel. Low maintenance with only 3 moving parts, this is a great unit for many applications. These pumps can be outfitted specifically for your needs. They are available as bare pumps as well as 5 and 55 gallon outfits. These outfits include wall mount or cart mount, 5 gallon pail and 55 gallon drum packages. The 5 gallon pail and 55 gallon drum configurations are offered with or without air agitation.
*To get more information on this Pump see Information Sheet.
*For all other configurations see Technical Data Sheet.
Description

Product #

Price

Quantity

Action

CA Tech 1-1 Dual Diaphragm Pump – Wall Mount & 5 Gal Siphon (special order)

70-1101-5

Call for Price

CA Tech 1-1 Dual Diaphragm Pump – 5 Gal Pail Mount (special order)

70-1103

Call for Price

CA Tech 1-1 Dual Diaphragm Pump – 5 Gal Pail Mount & Agitator (special order)

70-1104

Call for Price

CA Tech 1-1 Dual Diaphragm Pump – Cart Mount & 5 Gal Syphon (special order)

70-1102-5

Call for Price