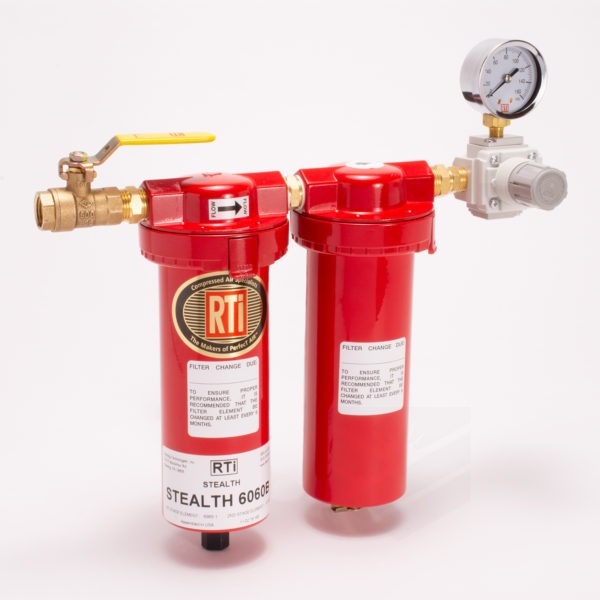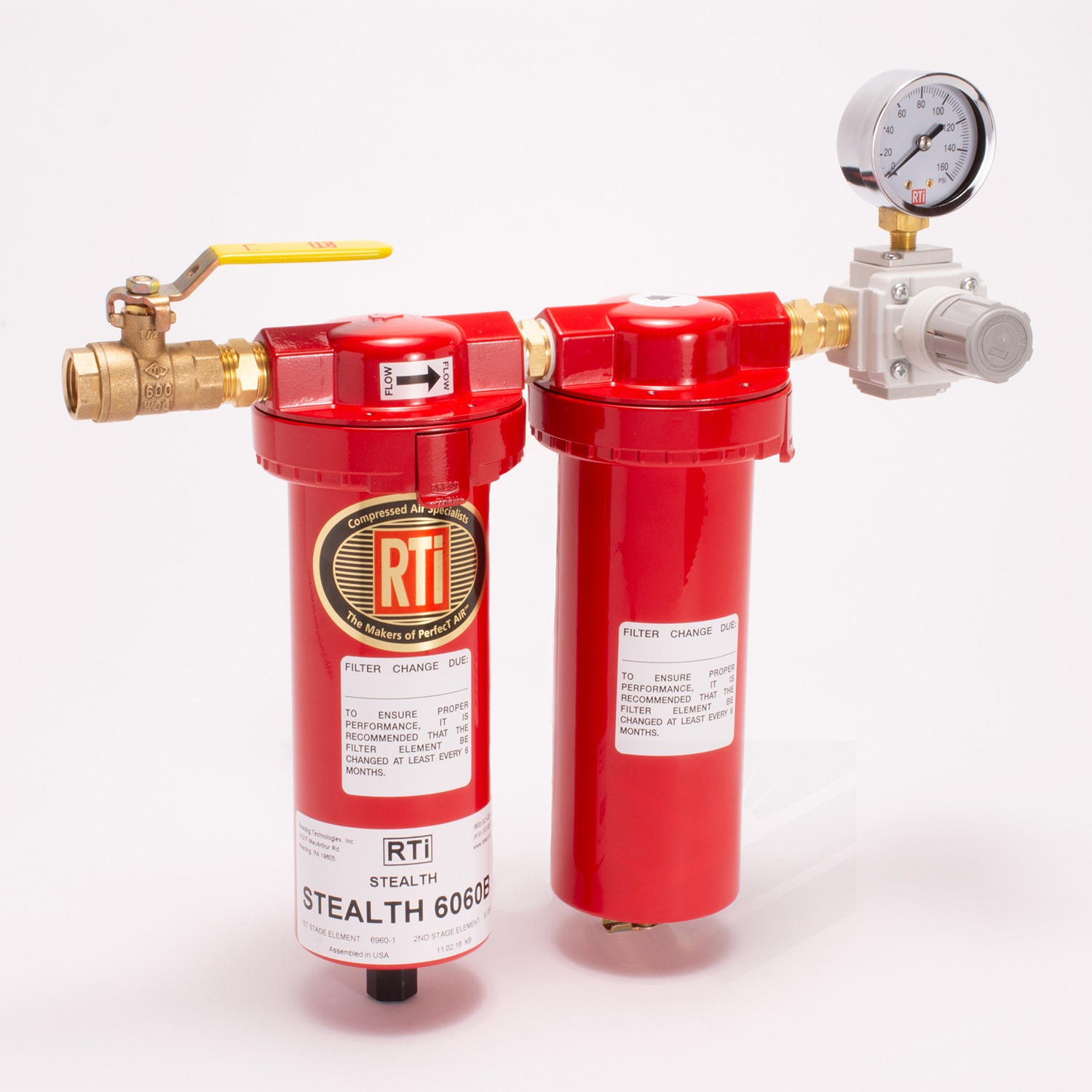 Dual Air Regulator & Coalescer
Removes dirt and water. Patented "Inverse Flow™"design with 3 ½" filter depth. 1/2″ inlet dual-stage filter system with 3/8″ final regulator and first stage auto drain. It uses activated carbon to remove water, dirt, oil, oil vapor, & includes two BK-1 mounting brackets and BV-051 ball valve. 1.0 micron final filtration. Brass petcock manual drain. Pressure regulator and gauge standard. Maximum flow up to 60 scfm. Maximum air pressure, 150 PSIG. Maximum operating temperature, 125°F.
For overview of this product see Information Sheet
For parts breakdown regarding this product see Technical Data Sheet.
Description

Product #

Price

Quantity

Action

Dual Air Regulator & Coalescer

RTC6060B

Call for Price