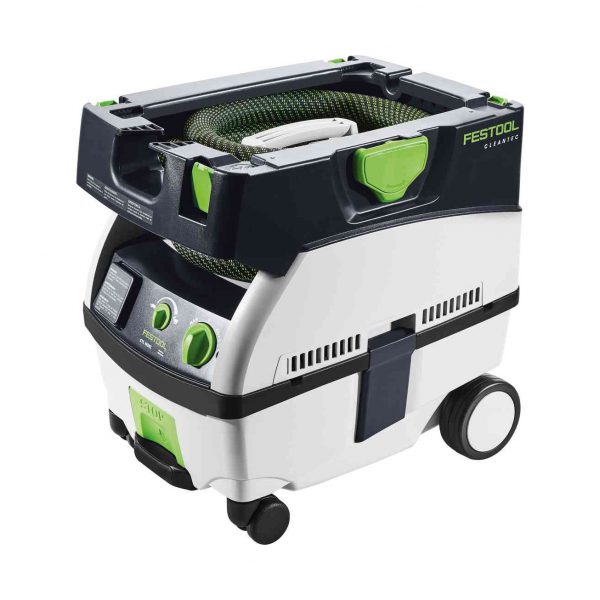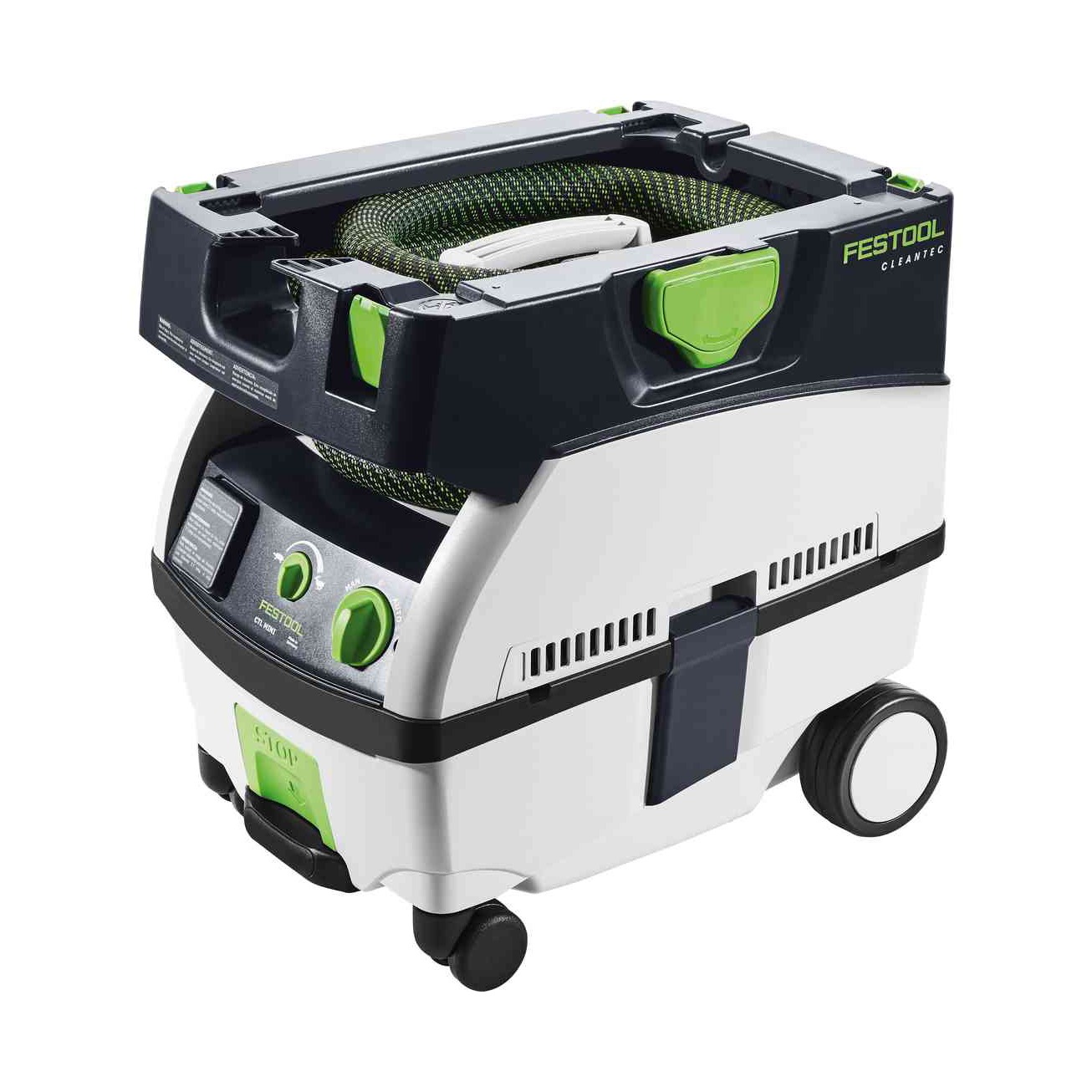 MINI Portable Dust Extractor 2.6 Gal Capacity
One of Festool's most portable mobile Dust Extractors, the CT MINI is compact and lightweight, yet has enough capacity for common jobsite tasks. This unit carries Full Unit HEPA Certification.
Sporting large wheels and double casters, these units can easily negotiate obstacles in the shop or on the worksite. With 130 CFM and only 62 dB (on low setting), these CTs can quickly and quietly remove large amounts of debris, with minimal noise distractions. One disposable filter comes standard on the CT MIDI, with the option of additional dry and wet filters to meet your every need. The integrated hose garage keeps hoses and cords well organized and makes Systainer transport simple and efficient. Wet/Dry vac with tool-triggered auto start function that runs when connected tool runs and with variable suction force for different applications. 11-1/2 foot anti-static hose is flexible and kink-resistant and stores neatly into the top of the unit for protection and easy transport. Compact, light weight, and portable with recessed center handle and Sys-dock feature to attach Festool Systainers to the top. Integrated foot brake quickly engages to prevent unintentional run-off or movement.
*To get more information on this System see Information Sheet.
*For technical information on this product see Technical Data Sheet.
Description

Product #

Price

Quantity

Action

Description

CT MINI HEPA- MINI Portable Dust Extractor 2.6 Gal Capacity

Product #

575260

Price

Call for Price
Accessories:
Description

Product #

Price

Quantity

Action

Description

Anti-Static Hose for CT MINI & CT MIDI (1-1/16 in – 1-1/4 in x 11.5 ft)

Product #

499742

Price

Call for Price

Description

Self-Clean Filter Bag for CT MINI

Product #

498410

Price

Call for Price

Description

HEPA Main Filter for CT MINI & CT MIDI

Product #

496752

Price

Call for Price