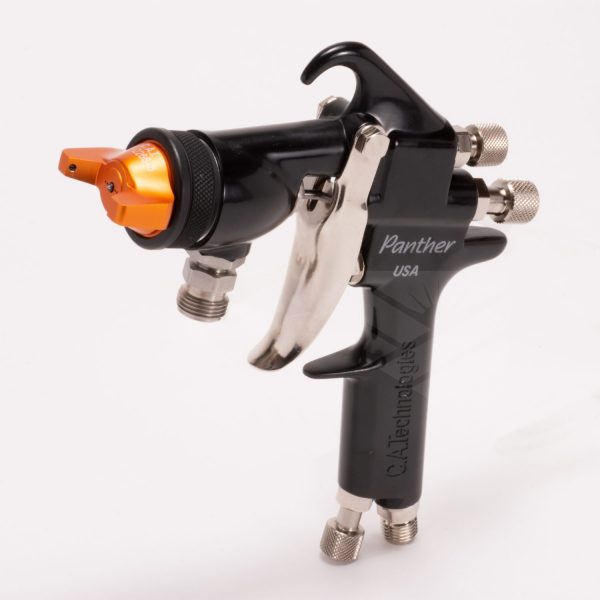 CA Technologies Panther "The Laminator"
The Panther is a high quality spray gun designed for glue/adhesive applications of all types. The body and air cap are teflon coated for easy clean-up and longer life. Enhanced with all stainless steel fluid passages.  Guns feature self-adjusting needle packings, inexpensive nozzle replacement and rugged construction. Heavy duty needle and spring to prevent leakage.
*To get more information on this Gun see Information Sheet.
*For parts schematic on the Gun see Technical Data Sheet.
Description

Product #

Price

Quantity

Action

Panther Adhesive Spray Gun

P100G

Call for Price
Description

Product #

Price

Quantity

Action

Description

Panther Spray Gun Repair Kit

Product #

10-110

Price

Call for Price