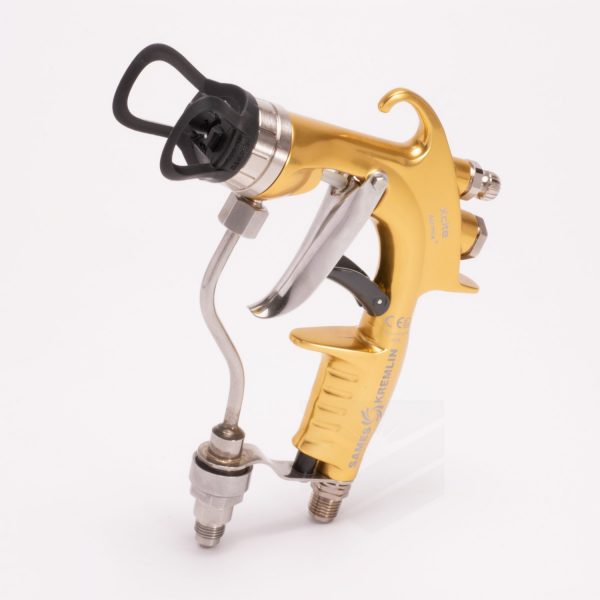 Kremlin Xcite Airmix
Kremlin Airmix spray guns have been the standard for the wood industry for over 20 years. The Xcite™ Airmix® manual spray gun delivers high level performance with unsurpassed finish quality. Product savings & environmental protection due to high transfer efficiency (up to 86%). Unsurpassed atomization quality of spraying. Ergonomically designed.
*To get more information on this Gun see Information Sheet.
*For parts schematic on the Gun see Technical Data Sheet.
Description

Product #

Price

Quantity

Action

Kremlin Xcite Airmix

668-720-100

Call for Price
Accessories:
Description

Product #

Price

Quantity

Action

Description

Air Section Repair Kit

Product #

129-729-908

Price

Call for Price

Description

O-ring

Product #

150-040-329

Price

Call for Price

Description

Delrin Insert

Product #

129-729-904

Price

Call for Price