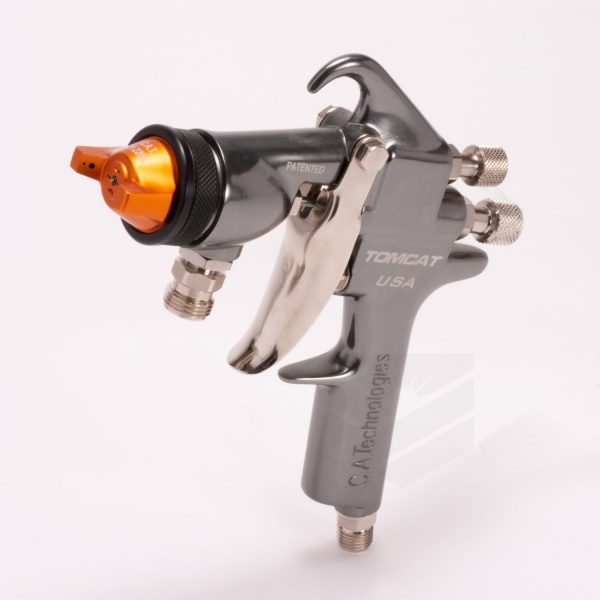 CA Technologies Tomcat
The Tomcat is a price competitive and high quality production spray gun. It is designed for the painter who wants a conventional gun for spraying a wide range of coatings from glue to fine finishes, the Tomcat can handle it all. Can also be used with internal mix nozzles as well as carbide tipped fluid nozzles for abrasives. This gun features a self-adjusting needle packing, inexpensive nozzle replacement and rugged construction.
*To get more information on this Gun see Information Sheet.
*For parts schematic on the Gun see Technical Data Sheet.
Description

Product #

Price

Quantity

Action

Tomcat Spray Gun for Pressure (gun only)

T-100C-P

Call for Price

Tomcat Spray Gun for Siphon (gun only) (special order)

T-100C-S

Call for Price

Tomcat Spray Gun for Water-Borne (gun only) (special order)

T-100C-W

Call for Price
Accessories:
Description

Product #

Price

Quantity

Action

Description

Tomcat Spray Gun Repair Kit

Product #

10-112

Price

Call for Price