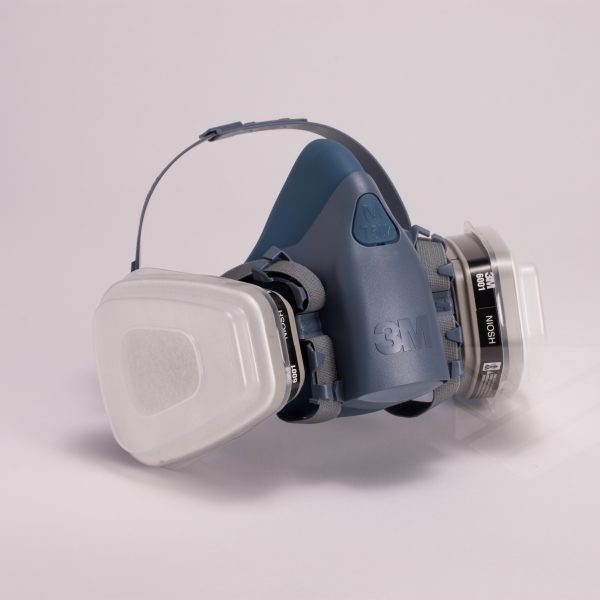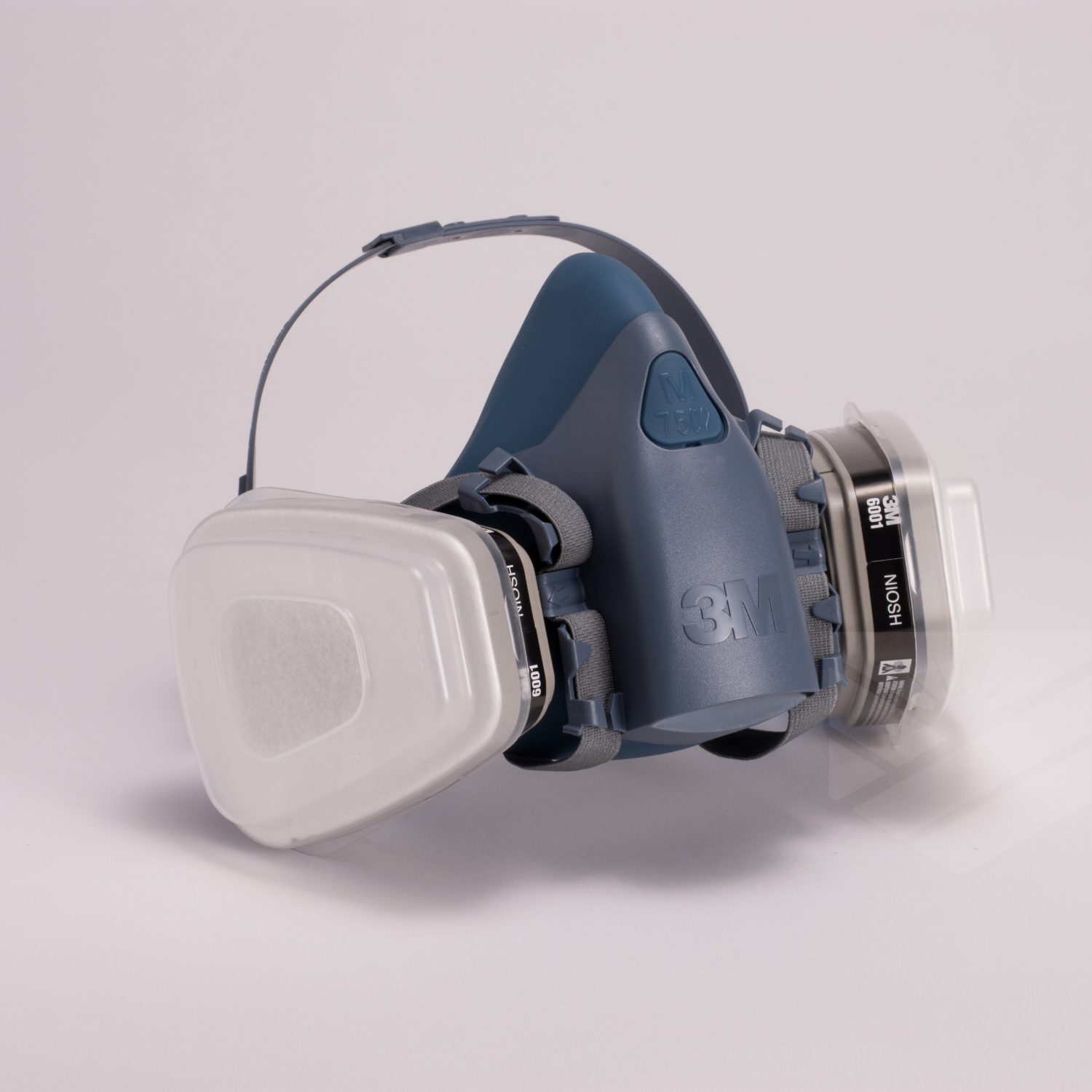 3M Half Mask Respirator 7500
The 3M™ Half Facepiece Reusable Respirator 7500 Series is 3M's most comfortable respirator. It helps provide protection against particulates and a wide variety of gases and vapors when used with approved 3M cartridges and filters. This respirator uses an advanced silicone material that provides a softer feel on the face. A unique adjustment design helps reduce pressure points on the face for even more comfort. The 3M™ Cool Flow™ Valve helps make breathing easier and can offer cooler and drier comfort for the wearer. Head harness may be adjusted to drop down when not in active use (allows respirator to be removed without taking off hard hat). The exhalation valve cover directs exhaled breath and moisture downward while helping protect the valve area from debris while also making for easier cleaning. Recommended applications include abatement, painting, welding, chemical handling, construction, utilities, mining, pharmaceutical, and smelting.
*Not for use with Paint Removers containing Methylene Chloride.
See Information from Pro Wood section for schematics.
Description

Size

Product #

Price

Quantity

Action

3M Half Mask Complete Respirator Set-up – Medium

Size

Medium

MMMR-7512ES

Call for Price

3M Half Mask Complete Respirator Set-up – Large

Size

Large

MMM6311P1-DC

Call for Price
Cartridges & Pre-Filters
Description

Size

Product #

Price

Quantity

Action

Description

Cartridge: Multi-gas/Vapor-Certain Organic Vapors, FORMALDEHYDE & others (Pk/2)

Size

Pk/2

Product #

MMM6006

Price

Call for Price

Description

Filter: P 95 Particulate Pre-Filters P 95 (Pk/10)

Size

Pk/10

Product #

MMM5P71

Price

Call for Price

Description

Retainer: Filter Retainer (each; need 2 for Respirator)

Size

Each

Product #

MMM501-E

Price

Call for Price
Other Accessories
Description

Size

Product #

Price

Quantity

Action

Description

Face Piece Only – Medium (special order)

Size

Medium

Product #

MMM7502

Price

Call for Price

Description

Face Piece Only – Large (special order)

Size

Large

Product #

MMM7503

Price

Call for Price

Description

Head Harness Assembly (A)

Size

Each

Product #

MMM7581

Price

Call for Price

Description

Inhalation Valve (B)

Size

Each

Product #

MMM7582

Price

Call for Price

Description

Internal Cartridge/Filter Holder Assembly -C

Size

Each

Product #

MMM7586

Price

Call for Price

Description

Exhalation Valve (D)

Size

Each

Product #

MMM7583

Price

Call for Price