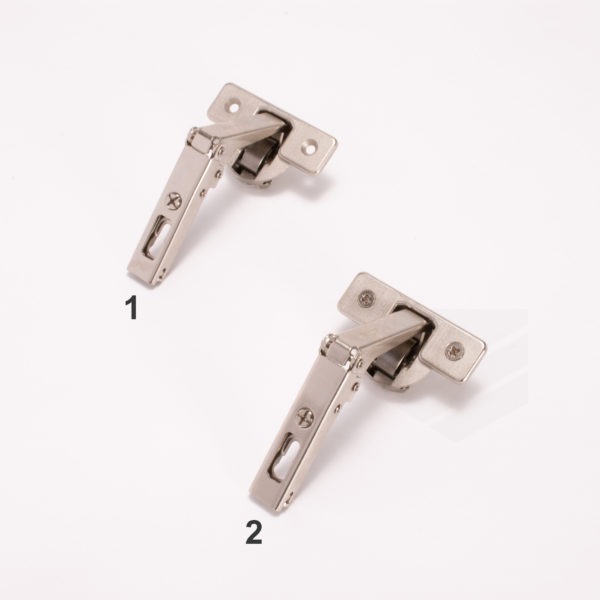 Series 200 for Standard Doors 70 Degree Angle Pie Corner
Hinges for corner cabinets. 11 mm deep die-cast cup. 35 mm cup diameter. Opening angle of the first door 70°. Possible drilling distance on the door (K) : from 3 to 6 mm. Maximum thickness of the door with square edges: 23 mm. For thicker doors or doors with mouldings or with large radiussed edges, please refer to our technical assistance. Compatible with all traditional Series 200 mounting plates and with all Domi snap-on mounting plates.
For specific info on these hinges see Information-Technical Sheet.
For overview of Salice hardware, see Salice Catalog located on the Salice Cabinet Hardware Landing Page.
Description

Picture #

Fixing Type

Degree

Closing Type

Finish

Type

Each

Case

Product #

Price

Quantity

Action

Standard Frameless Hinge-Self Close: 70°

Picture #

1

Fixing Type

Screw-In

Degree

70°

Closing Type

Self Close

Finish

Nickel

Type

Standard Door

Each

1

Case

300

C2PYA99

Call for Price

Standard Frameless Hinge-Self Close: 70°

Picture #

2

Fixing Type

Plastic Dowels

Degree

70°

Closing Type

Self Close

Finish

Nickel

Type

Standard Door

Each

1

Case

300

C2RYA99

Call for Price