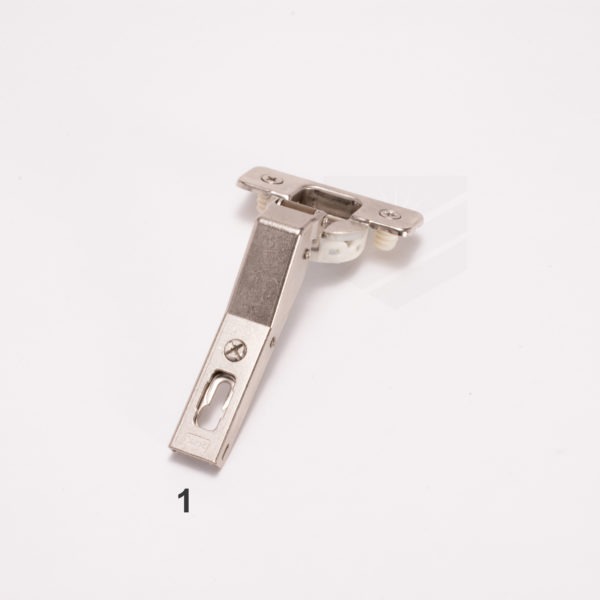 Series 100 for Thin Doors 45 degree Positive Angle
Hinges with integrated soft-close mechanism in the hinge cup. For wooden doors with positive angled assembly. Hinges for doors of small weight and thickness. 12 mm deep cup. 105° opening. Possible drilling distance on the door (K): from 3 to 6 mm. Compatible with all traditional Series 200 mounting plates and with all Domi snap-on mounting plates.
For specific info on these hinges see Information-Technical Sheet.
For overview of Salice hardware, see Salice Catalog located on the Salice Cabinet Hardware Landing Page.
Description

Picture #

Fixing Type

Degree

Closing Type

Finish

Type

Each

Case

Product #

Price

Quantity

Action

Standard Frameless Hinge-Soft Close: 45° Series 100 (New #-C1R6ME9AC / Old #-C1R6MD9AC)

Picture #

1

Fixing Type

Plastic Dowels

Degree

45°

Closing Type

Soft Close

Finish

Nickel

Type

Thin Door

Each

1

Case

300

C1R6ME9AC

Call for Price