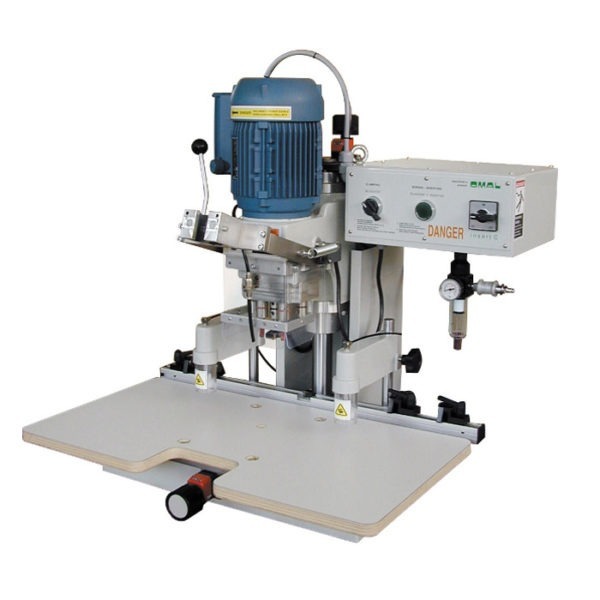 Drilling & Insertion Machines Catalog
The drilling and insertion machines are designed to drill and insert SALICE hinges. The operation is manually performed by the operator acting on a well-balanced drill/insert lever designed to reduce fatigue. TASK: Reliable drilling and complete insertion of the hardware. SAFETY: A special electronic device activates the motor ONLY during drilling operations, the motor stops during the insertion phase. After the operation, the gearbox returns to a safe neutral position due to the action of an AUTOMATIC RETURN DEVICE (on the Insert C). The machines (Insert C & Insert Easy) are designed to conform with the latest safety guidelines. *Picture Shown is for the Insert C model.
Check out the Drilling & Insertion Machine for Hinges Catalogs under Information-Technical Sheet.
For overview of Salice hardware, see Salice Catalog located on the Salice Cabinet Hardware Landing Page.