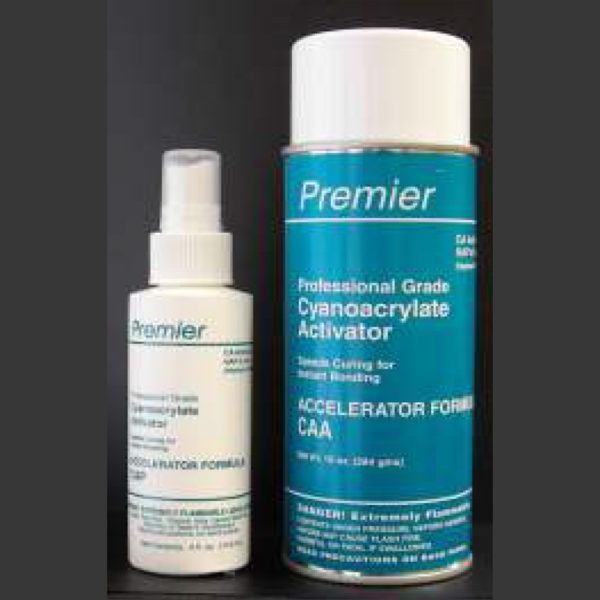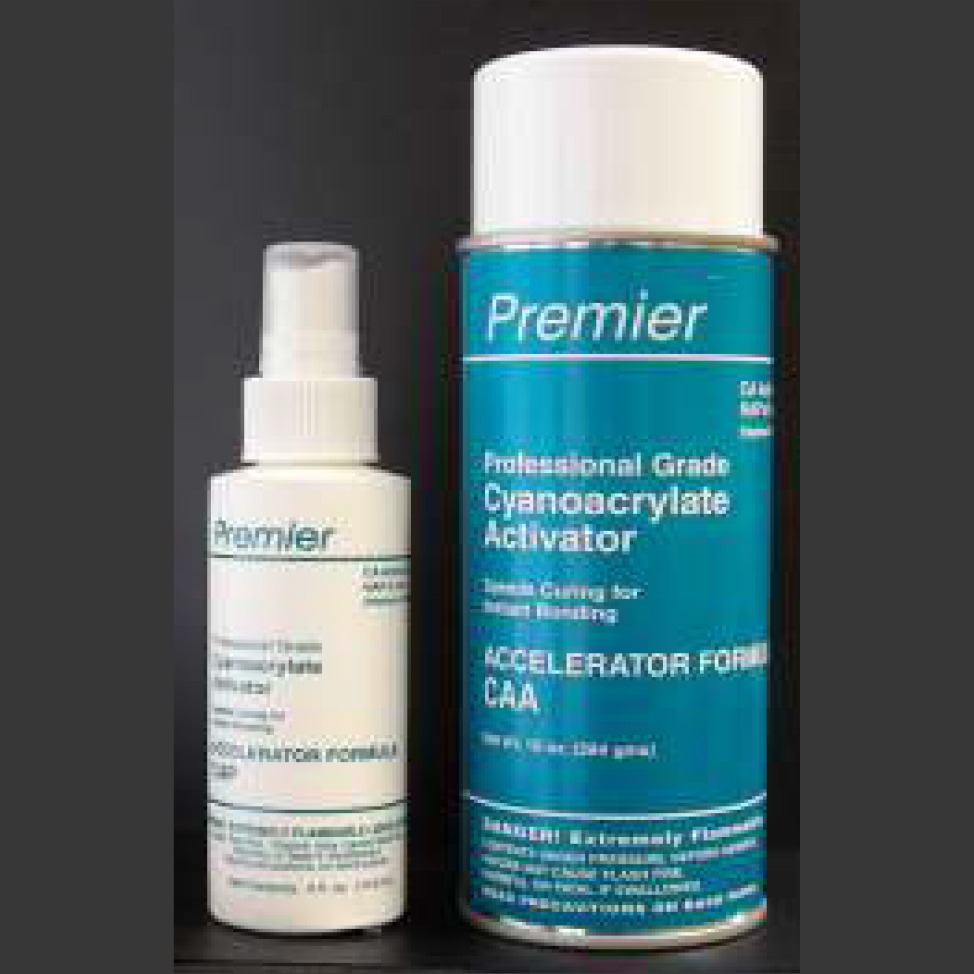 Premier Cyanoacrylates
Cyanoacrylate Adhesives (CA) or super glues have become a major component in furniture cabinet manufacturing and repair. Available in three viscosities. CA-1 is a water-thin consistency and is used to penetrate deep down into very tight joints. It has a quick set time of as little as 5-10 seconds. CA-2 is a little thicker than CA-1 with enough body to not soak right into the wood's pores. It is the perfect general purpose choice with a set time of 10-15 seconds. CA-3 is thick like syrup and is often used for applications where gap filling is necessary. It has a very slow set time of 50-60 seconds. Glue bottle features a unique pin-in-cap which prevents the glue tip from clogging up.
The activator when sprayed onto the glue area will cause the cure to take place almost immediately. A typical procedure would be to: apply glue to the wood, position the wood, then spray activator while still holding the position, the quick cure from the activator will secure the wanted position.
*To see more information regarding this product, see Technical Data Sheet.
Description

Size

Product #

Price

Quantity

Action

Description

CA Glue Activator (Aerosol)

Size

10 oz

Product #

PRMCAA

Price

Call for Price

Description

CA Glue Activator (Pump Spray)

Size

4 oz

Product #

PRMCAP

Price

Call for Price