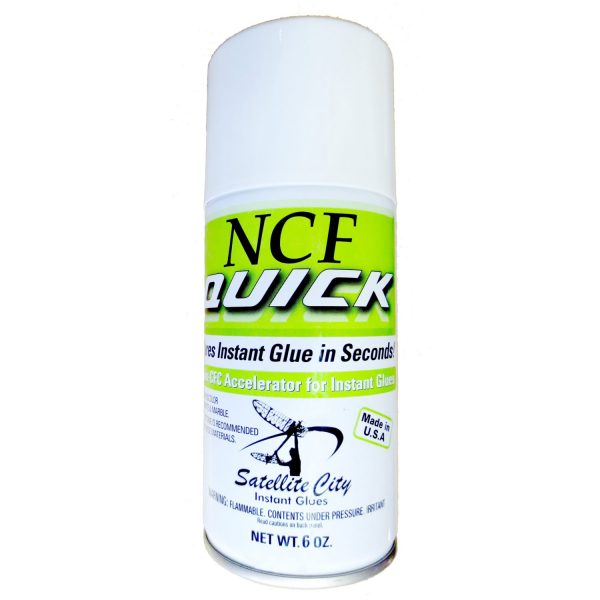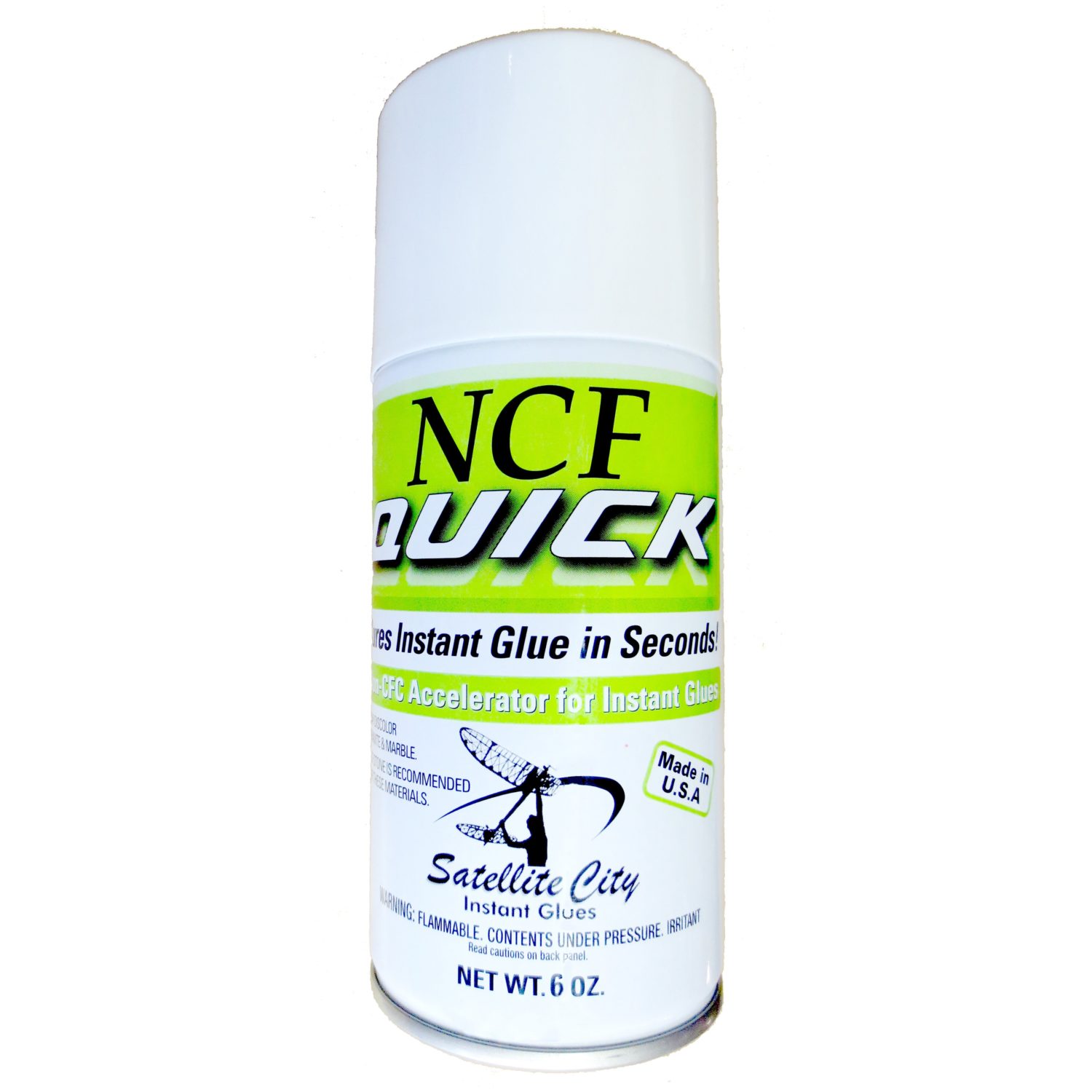 Satellite City Cyanoacrylates
NCF Quick Accelerator is our most popular accelerator for CA glue. This activator comes in an aerosol can, so it produces the finest mist while the user just holds down the button. This accelerator is generally the easiest to use, especially when you want to apply an even amount to a large surface, such as when finishing, soaking porous materials, etc. We recommend NCF Quick for nearly all customers and applications.
If you want to bond wood, metal, stone, plastic, rubber, or just about anything else (excluding polyethylene, polypropylene, glass, and Teflon), and you need a powerful adhesive that hardens immediately, you have come to the right place. You can get away with using a discount CA glue from the hobby shop or bargain-priced superglue from the drug store when the materials are light and there will be little stress, but if you need a reliable instant glue for high-strength, permanent bonds, don't waste your time with cheap substitutes. There's a reason we have been selling the same CA glue, virtually unchanged for over 40 years!
The Hot Stuff Pro Kit is perfect when you don't need a lot of glue but you do need the ability to make different types of bonds. Kit Includes: one 1oz bottle of Hot Stuff, Super T, and Special T as well as a 6oz NCF Quick aerosol accelerator, a 2oz bottle of debonder, and two extra spouts and overcaps.
Quick overview: Click Information Sheet.
Frequently Asked Questions and more: Click Technical Data Sheet.
Description

Size

Product #

Price

Quantity

Action

Description

CA Glue Accelerator (Aerosol)

Size

6 oz

Product #

STLNCFQUICK

Price

Call for Price