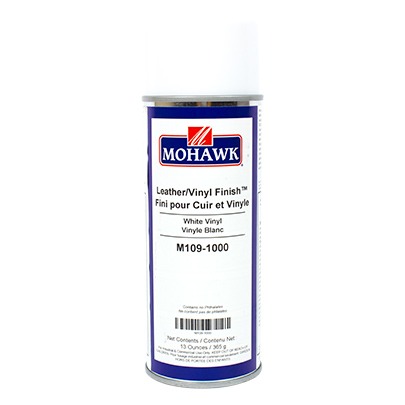 Leather/ Vinyl Finish Clear
A flexible and durable coating used to protect and blend in spot repairs on leather and vinyl. The clears are principally used after applying color with Leather Repair Basecoat, Leather Repair Toner and Leather Repair Color Adjuster aerosols. Net Wt. 13 oz.
*To see more information regarding this product, see Information-Technical Sheet.
Description

Size

Sheen Name

Product #

Price

Quantity

Action

Leather/Vinyl Finish Clear-Clear Gloss

Size

13 oz

Sheen Name

Clear Gloss

M109-0629

Call for Price

Leather/Vinyl Finish Clear-Clear Satin

Size

13 oz

Sheen Name

Clear Satin

M109-0630

Call for Price

Leather/Vinyl Finish Clear-Clear Flat

Size

13 oz

Sheen Name

Clear Flat

M109-0631

Call for Price

Leather/Vinyl Finish Clear-White Vinyl

Size

13 oz

Sheen Name

White Vinyl

M109-1000

Call for Price