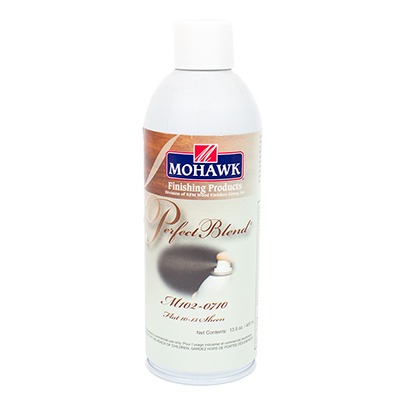 Perfect Blend Lacquer
A premium blended nitrocellulose lacquer displaying excellent adhesion over waxed and polished surfaces and areas contaminated with silicone. Perfect Blend® features a soft spray, low film build, and fine atomization resulting in virtually no overspray, little bounce, excellent flow, and strong ability to blend in with the surrounding surface. Net Wt. 13.5 oz.
*To see more information regarding this product, see Information-Technical Sheet.
Description

Size

Sheen Name

Product #

Price

Quantity

Action

Perfect Blend Lacquer-Dead Flat (5-8 Sheen)

Size

13.5 oz.

Sheen Name

Dead Flat

M102-0705

Call for Price

Perfect Blend Lacquer-Flat (10-13 Sheen)

Size

13.5 oz.

Sheen Name

Flat

M102-0710

Call for Price

Perfect Blend Lacquer-Matte (19-23 Sheen)

Size

13.5 oz.

Sheen Name

Matte

M102-0720

Call for Price

Perfect Blend Lacquer-Satin (35-40 Sheen)

Size

13.5 oz.

Sheen Name

Satin

M102-0740

Call for Price

Perfect Blend Lacquer-Semi-Gloss (55-65 Sheen)

Size

13.5 oz.

Sheen Name

Semi-Gloss

M102-0760

Call for Price

Perfect Blend Lacquer-Gloss (80 Sheen)

Size

13.5 oz.

Sheen Name

Gloss

M102-0780

Call for Price