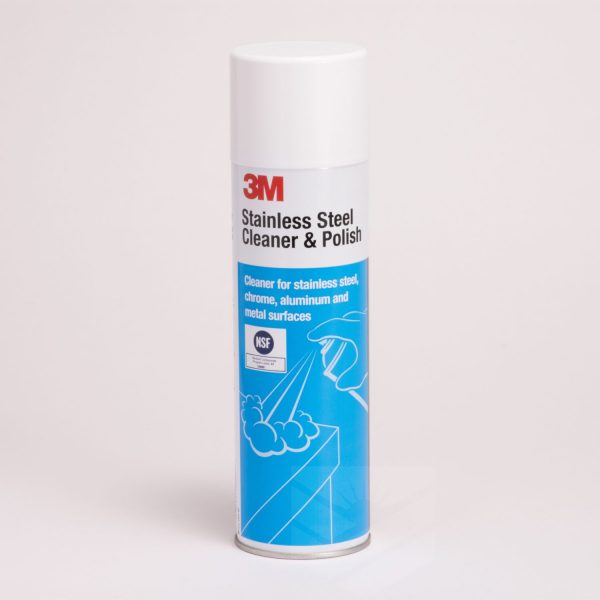 3M Stainless Steel Cleaner & Polish (aerosol)
3M™ Stainless Steel Cleaner and Polish is a ready-to-use cleaner and polish packaged in an aerosol container. The product is dispensed as a white, non-evaporating foam. Cleans and polishes in one step. Leaves no greasy build-up on surfaces. Pleasant citrus fragrance. Resists streaking. Empty containers may be disposed of in sanitary landfills in accordance with local regulations. NSF® Certified for use in federally-inspected meat and poultry processing plants. Ideal for stainless steel, chrome, laminated plastics and aluminum surfaces. With a high-gloss formula, it wipes clean with no streaks or buildup, resists fingerprints and masks surface blemishes. Pleasant lime fragrance. NSF A-7 Registered. Meets the requirements of the NSF Nonfood Compounds Registration Program for metal cleaners and polishes for nonfood contact surfaces.
*To see more information regarding this product, see Information-Technical Sheet.
Description

Size

Product #

Price

Quantity

Action

Description

Stainless Steel Cleaner & Polish (aerosol)

Size

21 oz

Product #

MMM14002

Price

Call for Price