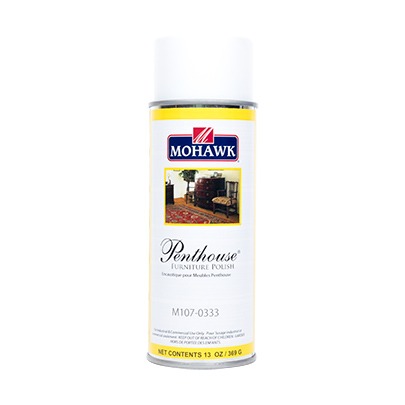 Penthouse Furniture Polish
Penthouse® Polish protects and preserves the natural beauty of all fine furniture. Excellent for use on all types of finishes on furniture, cabinets, doors, woodwork and paneling. Net Wt. 13 oz. Improved cleaning properties. Better atomization, Improved fragrance. Slightly different spray pattern. Increased sheen.
*To see more information regarding this product, see Information-Technical Sheet.
Description

Size

Product #

Price

Quantity

Action

Penthouse Furniture Polish

Size

13 oz

M107-0333

Call for Price