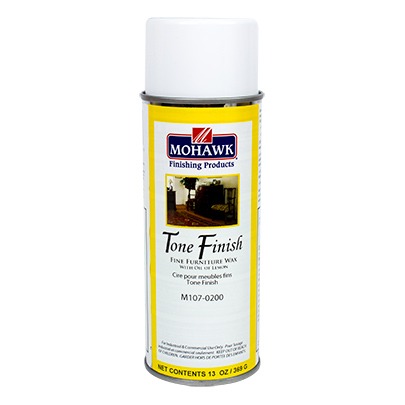 Tone Finish Furniture Wax with Oil of Lemon
Mohawk Tone Finish Fine Furniture Wax polishes, protects and preserves the natural beauty on all fine furniture from antiques to modern. Tone Finish Wax is formulated with rich hard waxes blended with oil of lemon. Also excellent for paneling and woodwork. Net Wt. 13 oz.
*To see more information regarding this product, see Information-Technical Sheet.
Description

Size

Product #

Price

Quantity

Action

Tone Finish Furniture Wax with Oil of Lemon

Size

13 oz.

M107-0200

Call for Price