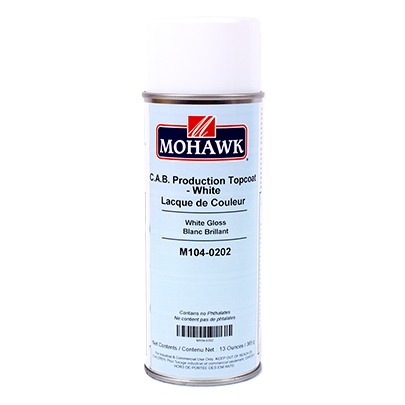 Colored Lacquer Enamels
Opaque finish for interior use only. Fast drying, lacquer based enamel. Superior hiding power for producing opaque finishes. Custom color matching available with minimum order of 3 dozen per color. Net Wt. 13 oz.
*To see more information regarding this product, see Information-Technical Sheet.
We have attached a sample chart of all available colors under Stain Chart.
Description

Sheen Name

Size

Product #

Price

Quantity

Action

Colored Lacquer Enamel-Awc White

Sheen Name

Awc White

Size

13 oz

M104-0001

Call for Price

Colored Lacquer Enamel-Feather Grey

Sheen Name

Feather Grey

Size

13 oz

M104-0002

Call for Price

Colored Lacquer Enamel-Sm Black

Sheen Name

Sm Black

Size

13 oz

M104-0003

Call for Price

Colored Lacquer Enamel-Seaside

Sheen Name

Seaside

Size

13 oz

M104-0004

Call for Price

Colored Lacquer Enamel-Ember

Sheen Name

Ember

Size

13 oz

M104-0005

Call for Price

Colored Lacquer Enamel-346 Silverado

Sheen Name

346 Silverado

Size

13 oz

M104-0006

Call for Price

Colored Lacquer Enamel-Linen Pewter

Sheen Name

Linen Pewter

Size

13 oz

M104-0007

Call for Price

Colored Lacquer Enamel-Cream

Sheen Name

Cream

Size

13 oz

M104-0009

Call for Price

Colored Lacquer Enamel-Swiss Coffee

Sheen Name

Swiss Coffee

Size

13 oz

M104-0016

Call for Price

Colored Lacquer Enamel-Light Maple

Sheen Name

Light Maple

Size

13 oz

M104-0018

Call for Price

Colored Lacquer Enamel-Snowdrift Kmc #pt100

Sheen Name

Snowdrift Kmc #pt100

Size

13 oz

M104-0026

Call for Price

Colored Lacquer Enamel-Nebulous Gray Kmc #pt120

Sheen Name

Nebulous Gray Kmc #pt120

Size

13 oz

M104-0027

Call for Price

Colored Lacquer Enamel-Mission Wall Kmc #pt150

Sheen Name

Mission Wall Kmc #pt150

Size

13 oz

M104-0028

Call for Price

Colored Lacquer Enamel-Grey Maple

Sheen Name

Grey Maple

Size

13 oz

M104-0029

Call for Price

Colored Lacquer Enamel-Gun Metal Grey Kmc #pt115

Sheen Name

Gun Metal Grey Kmc #pt115

Size

13 oz

M104-0035

Call for Price

Colored Lacquer Enamel-Coconut/Cotton/Brie/Heavy Cream

Sheen Name

Coconut/Cotton/Brie/Heavy Cream

Size

13 oz

M104-0046

Call for Price

Colored Lacquer Enamel-Midnight Mystique Kmc #sn165

Sheen Name

Midnight Mystique Kmc #sn165

Size

13 oz

M104-0052

Call for Price

Colored Lacquer Enamel-Platinum Grey Kmc #pt155

Sheen Name

Platinum Grey Kmc #pt155

Size

13 oz

M104-0057

Call for Price

Colored Lacquer Enamel-Wedgestone Kmc #pt190

Sheen Name

Wedgestone Kmc #pt190

Size

13 oz

M104-0059

Call for Price

Colored Lacquer Enamel-Bright White 500 (m) Mdf

Sheen Name

Bright White 500 (m) Mdf

Size

13 oz

M104-0060

Call for Price

Colored Lacquer Enamel-River Rock Kmc #pt125

Sheen Name

River Rock Kmc #pt125

Size

13 oz

M104-0061

Call for Price

Colored Lacquer Enamel-Vanilla Souffle Kmc #pt130

Sheen Name

Vanilla Souffle Kmc #pt130

Size

13 oz

M104-0062

Call for Price

Colored Lacquer Enamel-Misty Bayou Kmc #pt110

Sheen Name

Misty Bayou Kmc #pt110

Size

13 oz

M104-0069

Call for Price

Colored Lacquer Enamel-Eiffel Tower Kmc #pt135

Sheen Name

Eiffel Tower Kmc #pt135

Size

13 oz

M104-0070

Call for Price

Colored Lacquer Enamel-Black / Silhouette

Sheen Name

Black / Silhouette

Size

13 oz

M104-0071

Call for Price

Colored Lacquer Enamel-Cloud / Sterling / Bluff

Sheen Name

Cloud / Sterling / Bluff

Size

13 oz

M104-0072

Call for Price

Colored Lacquer Enamel-White / Alabaster / Picket Fence

Sheen Name

White / Alabaster / Picket Fence

Size

13 oz

M104-0073

Call for Price

Colored Lacquer Enamel-Fortune Cookie

Sheen Name

Fortune Cookie

Size

13 oz

M104-0074

Call for Price

Colored Lacquer Enamel-Limestone / Sharkey Gray

Sheen Name

Limestone / Sharkey Gray

Size

13 oz

M104-0075

Call for Price

Colored Lacquer Enamel-Ocean Floor

Sheen Name

Ocean Floor

Size

13 oz

M104-0076

Call for Price

Colored Lacquer Enamel-Brook Trout

Sheen Name

Brook Trout

Size

13 oz

M104-0078

Call for Price

Colored Lacquer Enamel-Cashmere/Pearl

Sheen Name

Cashmere/Pearl

Size

13 oz

M104-0085

Call for Price

Colored Lacquer Enamel-Dover

Sheen Name

Dover

Size

13 oz

M104-0087

Call for Price

Colored Lacquer Enamel-Forest Floor

Sheen Name

Forest Floor

Size

13 oz

M104-0088

Call for Price

Colored Lacquer Enamel-Juniper Berry/Niagara

Sheen Name

Juniper Berry/Niagara

Size

13 oz

M104-0089

Call for Price

Colored Lacquer Enamel-Maritime/Blue Slate

Sheen Name

Maritime/Blue Slate

Size

13 oz

M104-0094

Call for Price

Colored Lacquer Enamel-Egret / Khaki / Scone

Sheen Name

Egret / Khaki / Scone

Size

13 oz

M104-0095

Call for Price

Colored Lacquer Enamel-Rainwater

Sheen Name

Rainwater

Size

13 oz

M104-0097

Call for Price

Colored Lacquer Enamel-Fossil/Moonstone

Sheen Name

Fossil/Moonstone

Size

13 oz

M104-0098

Call for Price

Colored Lacquer Enamel-Lambs/Oat

Sheen Name

Lambs/Oat

Size

13 oz

M104-0099

Call for Price

Colored Lacquer Enamel-Cashmere

Sheen Name

Cashmere

Size

13 oz

M104-0118

Call for Price

Colored Lacquer Enamel-Cinder Grey

Sheen Name

Cinder Grey

Size

13 oz

M104-0127

Call for Price

Colored Lacquer Enamel-Olivet B560

Sheen Name

Olivet B560

Size

13 oz

M104-0147

Call for Price

Colored Lacquer Enamel-C12 Petal

Sheen Name

C12 Petal

Size

13 oz

M104-0154

Call for Price

Colored Lacquer Enamel-C31 Daffodil

Sheen Name

C31 Daffodil

Size

13 oz

M104-0155

Call for Price

Colored Lacquer Enamel-C73 Midnight Blue

Sheen Name

C73 Midnight Blue

Size

13 oz

M104-0156

Call for Price

Colored Lacquer Enamel-Harbor

Sheen Name

Harbor

Size

13 oz

M104-0183

Call for Price

Colored Lacquer Enamel-Nautical Blue Kmc #pt105

Sheen Name

Nautical Blue Kmc #pt105

Size

13 oz

M104-0186

Call for Price

Colored Lacquer Enamel-C.A.B. Production Topcoat White

Sheen Name

C.A.B. Production Topcoat White

Size

13 oz

M104-0202

Call for Price

Colored Lacquer Enamel-London Skyline Kmc Pt17

Sheen Name

London Skyline Kmc Pt175

Size

13 oz

M104-0210

Call for Price

Colored Lacquer Enamel-Black Super Gloss

Sheen Name

Black Super Gloss

Size

13 oz

M104-0225

Call for Price

Colored Lacquer Enamel-Boulder

Sheen Name

Boulder

Size

13 oz

M104-0288

Call for Price

Colored Lacquer Enamel-New Fontana (background)

Sheen Name

New Fontana (background)

Size

13 oz

M104-0300

Call for Price

Colored Lacquer Enamel-American Green

Sheen Name

American Green

Size

13 oz

M104-0314

Call for Price

Colored Lacquer Enamel-Natural

Sheen Name

Natural

Size

13 oz

M104-0321

Call for Price

Colored Lacquer Enamel-Light Golden Tan

Sheen Name

Light Golden Tan

Size

13 oz

M104-0328

Call for Price

Colored Lacquer Enamel-Medium Brown

Sheen Name

Medium Brown

Size

13 oz

M104-0357

Call for Price

Colored Lacquer Enamel-Almond

Sheen Name

Almond

Size

13 oz

M104-0401

Call for Price

Colored Lacquer Enamel-Antique White

Sheen Name

Antique White

Size

13 oz

M104-0412

Call for Price

Colored Lacquer Enamel-Antique Off White

Sheen Name

Antique Off White

Size

13 oz

M104-0413

Call for Price

Colored Lacquer Enamel-Antique Ivory

Sheen Name

Antique Ivory

Size

13 oz

M104-0416

Call for Price

Colored Lacquer Enamel-Light Antique Ivory

Sheen Name

Light Antique Ivory

Size

13 oz

M104-0417

Call for Price

Colored Lacquer Enamel-Gun Metal Grey 2 Kmc #pt115

Sheen Name

Gun Metal Grey 2 Kmc #pt115

Size

13 oz

M104-1035

Call for Price

Colored Lacquer Enamel-Cab White #890123

Sheen Name

Cab White #890123

Size

13 oz

M104-1051

Call for Price

Colored Lacquer Enamel-Pac White #9731000pwh

Sheen Name

Pac White #9731000pwh

Size

13 oz

M104-1247

Call for Price

Colored Lacquer Enamel-Plastic White

Sheen Name

Plastic White

Size

13 oz

M104-1276

Call for Price

Colored Lacquer Enamel-#1575 Medium Reddish Tan

Sheen Name

#1575 Medium Reddish Tan

Size

13 oz

M104-1290

Call for Price

Colored Lacquer Enamel-Provincial White

Sheen Name

Provincial White

Size

13 oz

M104-1506

Call for Price

Colored Lacquer Enamel-Ash

Sheen Name

Ash

Size

13 oz

M104-2001

Call for Price

Colored Lacquer Enamel-Medium Golden Tan

Sheen Name

Medium Golden Tan

Size

13 oz

M104-2010

Call for Price

Colored Lacquer Enamel-Raw Cherry (background)

Sheen Name

Raw Cherry (background)

Size

13 oz

M104-2020

Call for Price

Colored Lacquer Enamel-Medium Brown Pine

Sheen Name

Medium Brown Pine

Size

13 oz

M104-2030

Call for Price

Colored Lacquer Enamel-Brown Chestnut

Sheen Name

Brown Chestnut

Size

13 oz

M104-2040

Call for Price

Colored Lacquer Enamel-Dark Midtown

Sheen Name

Dark Midtown

Size

13 oz

M104-2050

Call for Price

Colored Lacquer Enamel-Dark Sapele Brown

Sheen Name

Dark Sapele Brown

Size

13 oz

M104-2060

Call for Price

Colored Lacquer Enamel-Soh 930

Sheen Name

Soh 930

Size

13 oz

M104-2785

Call for Price

Colored Lacquer Enamel-Soh 670

Sheen Name

Soh 670

Size

13 oz

M104-2786

Call for Price

Colored Lacquer Enamel-Druid Hills

Sheen Name

Druid Hills

Size

13 oz

M104-3852

Call for Price

Colored Lacquer Enamel-Antiqued Graphite – St James

Sheen Name

Antiqued Graphite - St James

Size

13 oz

M104-3911

Call for Price

Colored Lacquer Enamel-Vintage Grey

Sheen Name

Vintage Grey

Size

13 oz

M104-3913

Call for Price

Colored Lacquer Enamel-Vintage White

Sheen Name

Vintage White

Size

13 oz

M104-3914

Call for Price

Colored Lacquer Enamel-Distressed Linen

Sheen Name

Distressed Linen

Size

13 oz

M104-3915

Call for Price

Colored Lacquer Enamel-Aged White

Sheen Name

Aged White

Size

13 oz

M104-3916

Call for Price

Colored Lacquer Enamel-White

Sheen Name

White

Size

13 oz

M104-3917

Call for Price

Colored Lacquer Enamel-Antique Ivory

Sheen Name

Antique Ivory

Size

13 oz

M104-3918

Call for Price

Colored Lacquer Enamel-Distressed Grey

Sheen Name

Distressed Grey

Size

13 oz

M104-3919

Call for Price

Colored Lacquer Enamel-Heirloom White

Sheen Name

Heirloom White

Size

13 oz

M104-3920

Call for Price

Colored Lacquer Enamel-Antique Grey

Sheen Name

Antique Grey

Size

13 oz

M104-3921

Call for Price

Colored Lacquer Enamel-Distressed Taupe

Sheen Name

Distressed Taupe

Size

13 oz

M104-3922

Call for Price

Colored Lacquer Enamel-Antiqued Graphite-Jameson

Sheen Name

Antiqued Graphite-Jameson

Size

13 oz

M104-3923

Call for Price

Colored Lacquer Enamel-Charcoal

Sheen Name

Charcoal

Size

13 oz

M104-3924

Call for Price

Colored Lacquer Enamel-Mask White

Sheen Name

Mask White

Size

13 oz

M104-4010

Call for Price

Colored Lacquer Enamel-Brigett

Sheen Name

Brigett

Size

13 oz

M104-4226

Call for Price

Colored Lacquer Enamel-White Flat

Sheen Name

White Flat

Size

13 oz

M104-F202

Call for Price

Colored Lacquer Enamel-Black Flat

Sheen Name

Black Flat

Size

13 oz

M104-F224

Call for Price

Colored Lacquer Enamel-White Gloss

Sheen Name

White Gloss

Size

13 oz

M104-G202

Call for Price

Colored Lacquer Enamel-Black Gloss

Sheen Name

Black Gloss

Size

13 oz

M104-G224

Call for Price

Colored Lacquer Enamel-White Satin

Sheen Name

White Satin

Size

13 oz

M104-S202

Call for Price

Colored Lacquer Enamel-Black Satin

Sheen Name

Black Satin

Size

13 oz

M104-S224

Call for Price