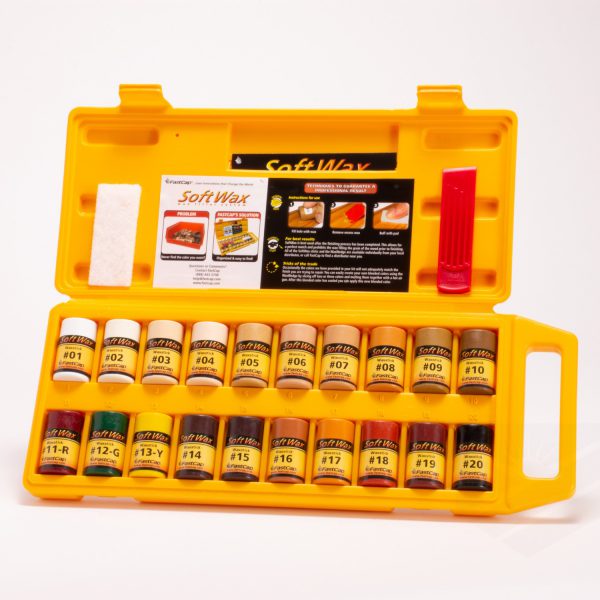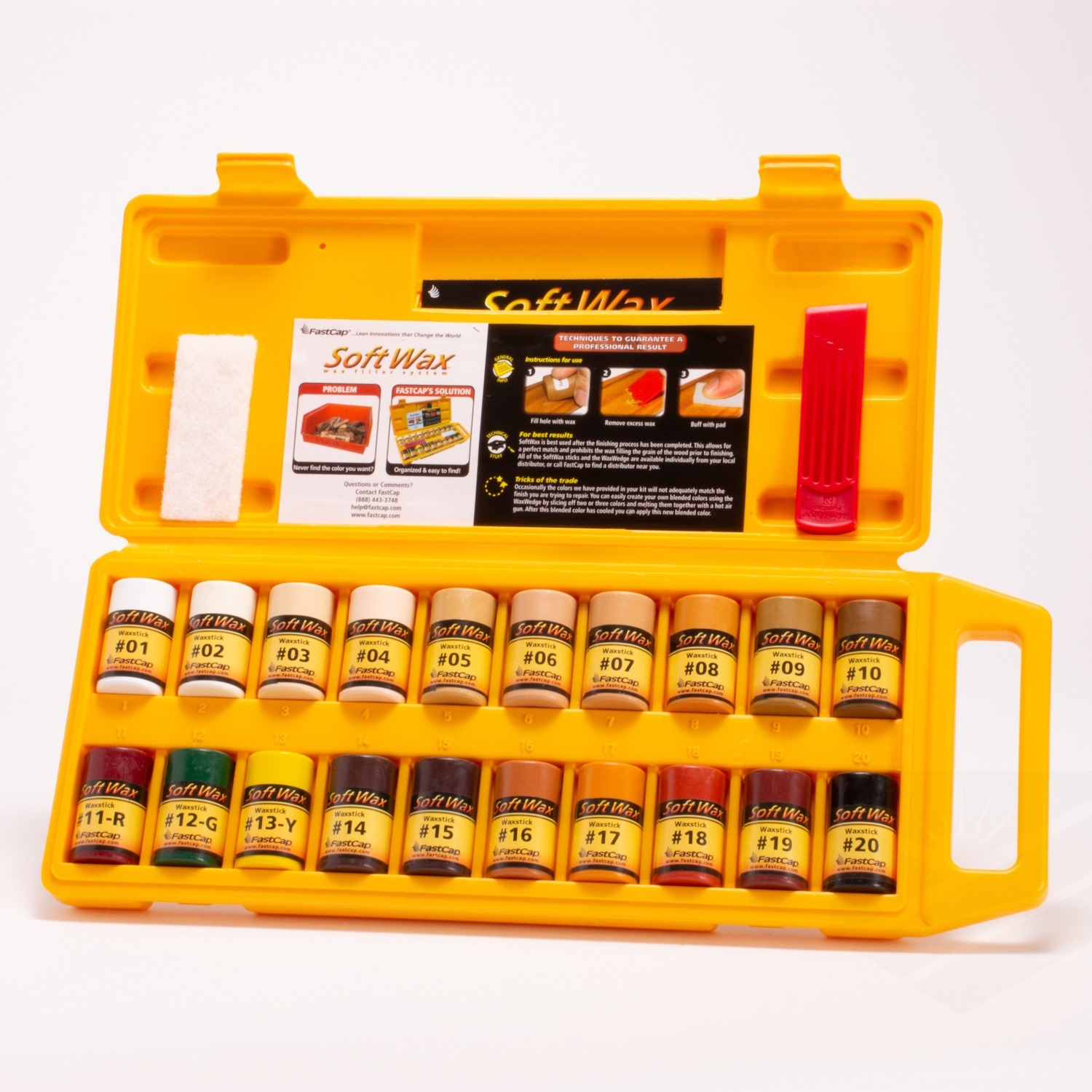 Soft Wax Wax Sticks Kit
SoftWax is a great way to fill holes in finished woodwork! The refillable kit comes with 20 blendable colors, a WaxWedge and a buffing pad. The hard shell case keeps the wax where you want it, when you want it. Features: 20 blendable colors. Refillable hard shell case. Simple application. Great for: Filling holes in finished wood. Repair small holes & scratches. Color matching.
*For more information regarding this product see Information Sheet.
Description

Product #

Price

Quantity

Action

SoftWax Kit

WAXKIT

Call for Price