Are you looking for a comprehensive source for your wood finishing supplies?
Is placing orders with multiple vendors slowing you down?
Expansive Inventory
Complete product lines that optimize your performance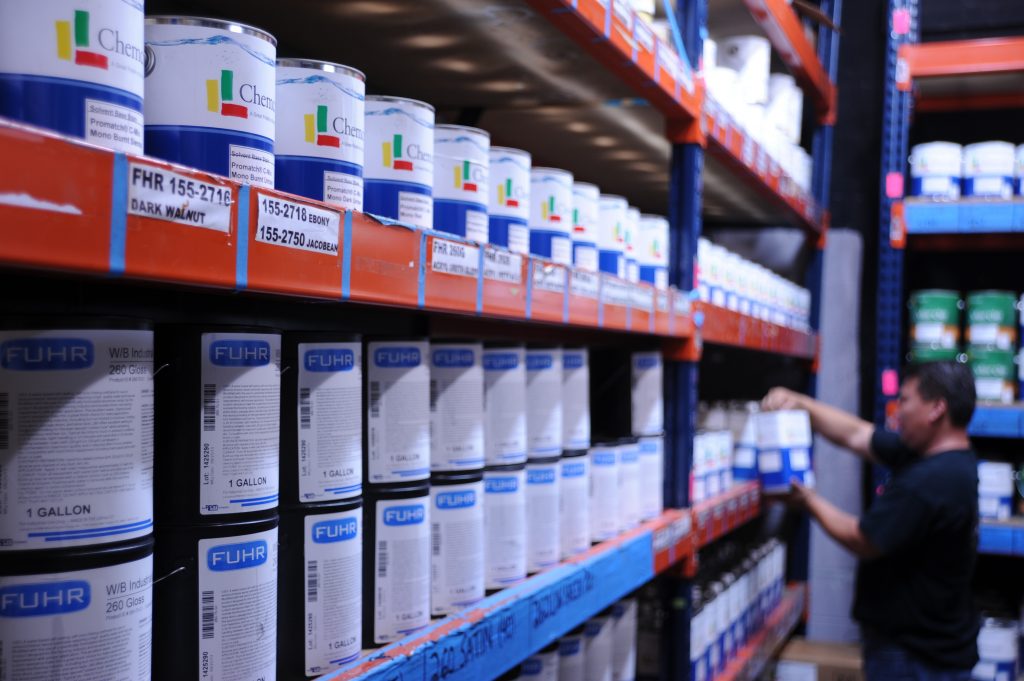 Many of our customers tell us they love our service, but we know they also love our selection of products. Our Pro Shop is well-equipped with more than 6,000 professional wood finishing products in stock. We easily have the largest selection of wood stains, nitrocellulose lacquers, pre-catalyzed lacquers, acrylic lacquers, conversion varnishes, catalyzed lacquers, 2k polyurethanes, polyesters, waterborne lacquers and more.
We also have the broadest range of abrasives, safety products, solvents, removers, spray equipment, wood bleaches, wood fillers and sanders in the region as well as more than 2,000 touch-up products – wax sticks, stain markers, graining pens, blending powers, mica powders and pearls. We're a "one stop shop" for quality wood finishing supplies, with the expertise and manufacturers' partnerships to stand behind each of our products. Here are just a few of the many brands you know and trust that you will find at Pro Wood:
Finally, our region-wide delivery service is accurate, reliable, and on-time so you get the products you want – when and where you need them. When you have an emergency, we go above and beyond to get your order to you as quickly as possible. Our HAZMAT certified, professional drivers are always courteous and helpful.
"Our company is often solicited by others and our answer is always the same: our supplier is ProWood Finishes and we're not switching. Not because ProWood's prices and products are necessarily better or even much different, but because of support and service. Whatever our finishing needs, they are consistently there for us, providing knowledge, training, trouble-shooting advice and timely delivery of product. That has won our loyalty."